Hello,
I am at wits end trying to get rid of what ever it is that I have. I have had my issue for a few months and it is finally started to bug be. The two issues I am have may or may not be related. The first issue: every time I start my computer, the "System 32" folder opens up and one of the folder names is in blue text (see pic).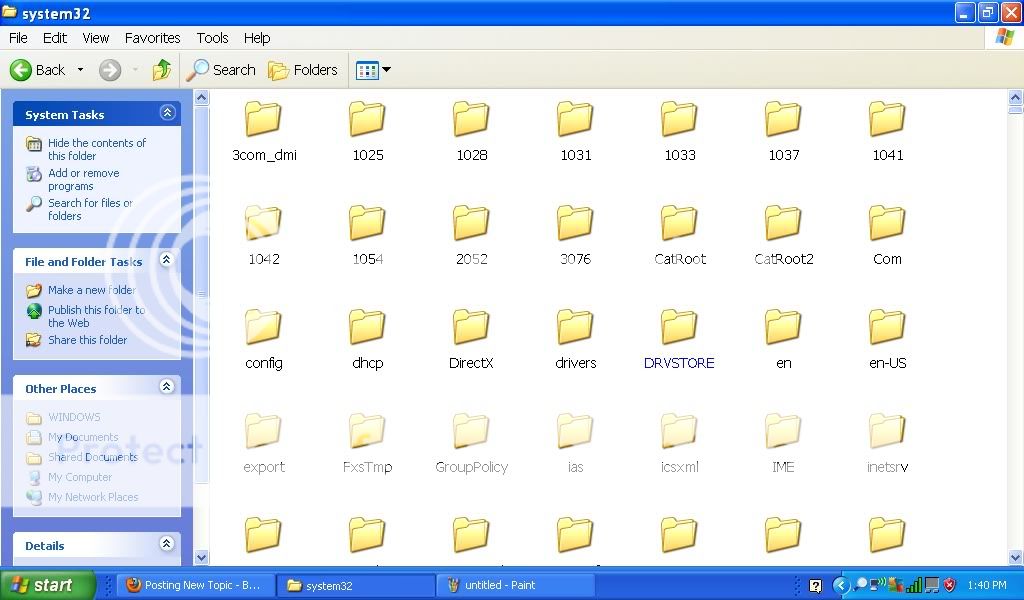 The second issue happens when searching the internet, I often get redirected after clicking a link (my web browser Firefox v. 3.6.16). For the past 3 years I have been using CenturyLink Online Security (an F Secure product) and I run a full system scan once a week. I uninstalled that virus software today and installed free AVG in hopes that it would be able to detect the issue on a full system scan. AVG was also unsuccessful in finding the problem.
Aside from a system reformat, what else can I try to clear this problem?
Thanks,
Jessica