Hi! I'm really, really stuck on what to do about this error... See, I was given the suggestion to back up my files because something happened from a virus attack that could only be fixed by restoring it to factory settings. (I've already tried a lot of options so this is my last resort.) So I tried going to the backup tool in accessories and started it up. Since this was the first time backing up, I had to do that set up thing, but it won't let me save settings and start the back up. It keeps showing this: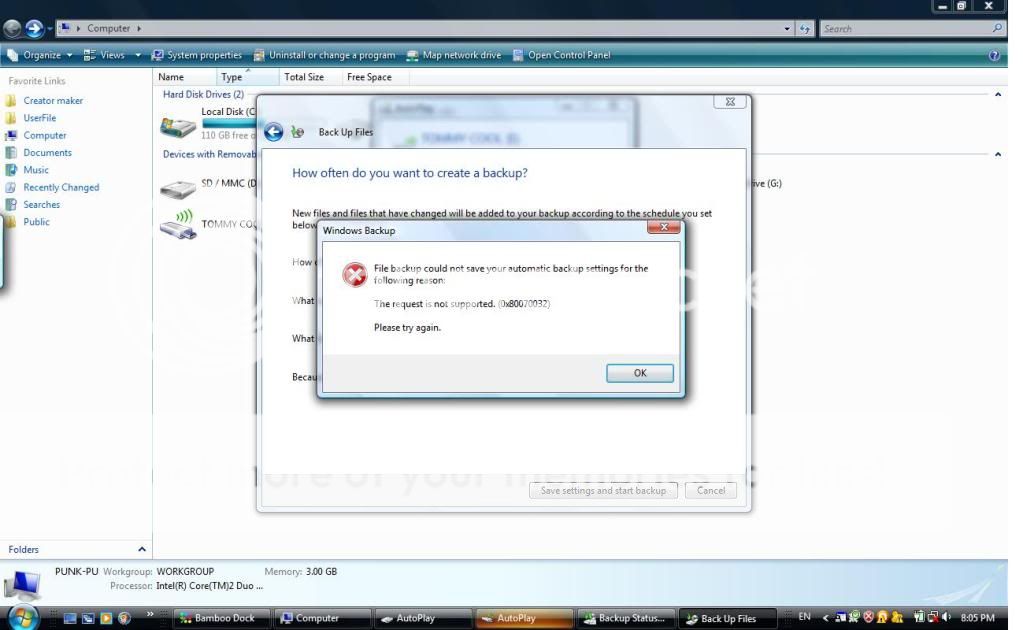 I don't really know too much about this stuff, so can anyone please walk me through on what to do?
Edited by hamluis, 25 April 2011 - 10:20 AM.
Moved from Vista to Am I Infected.