i searched for my graphics card on amd sight and it brought me to AMD catalyst 10.2. When i try to install it, it says that the software i'm trying to download is not compatible with my ati radeon x1050. This download is for operating system: windows xp home. This is the link:
ATI Catalyst 10.2
The setup cannot be completed because this software for my ati radeon x1050 is not compatible
Well I do have ATI Display driver (x1050) installed for my video card displayed in my device manager and i just want to update it. I also have an ati uninstall utility. I have the install disk for the graphics card.
How can it not be compatible? I've been using this video card when i used to play online games. This computer has been inactive for some years. Then i tried to play a couple years back and it worked, but then i stopped using the PC again. The computer was inactive for like 2 years until i finally decided to turn it back on.
There is a program my little brother likes to play called Minecraft and says that the game can be fixed if i update drivers. The one i went to must be incorrect because it didn't help. Can you direct me to the correct link? I've tried catalyst 11.3, 9.3, and 10.2. What could be the problem? Minecraft was working now it's having an issue that the drivers need to be updated
I have .net framework 2.0 sp2 that's required to run it.
I popped in the CD and this pocture showed up: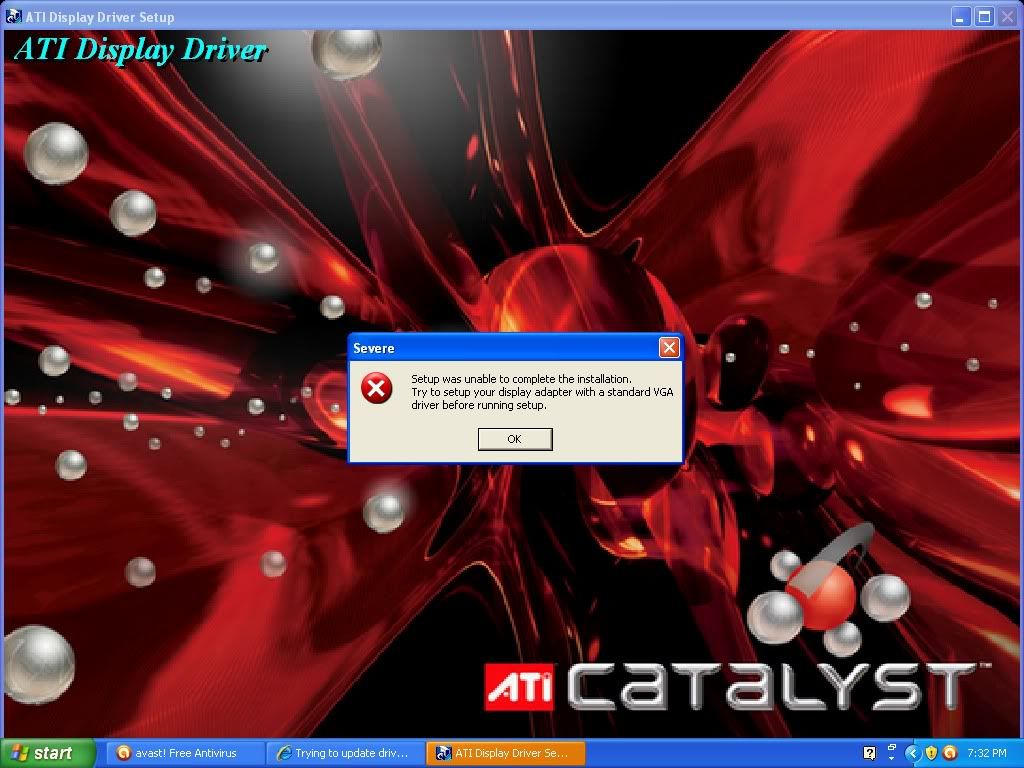 So MAYBE ALREAD INSTALLED?
Here's the error for minecraft: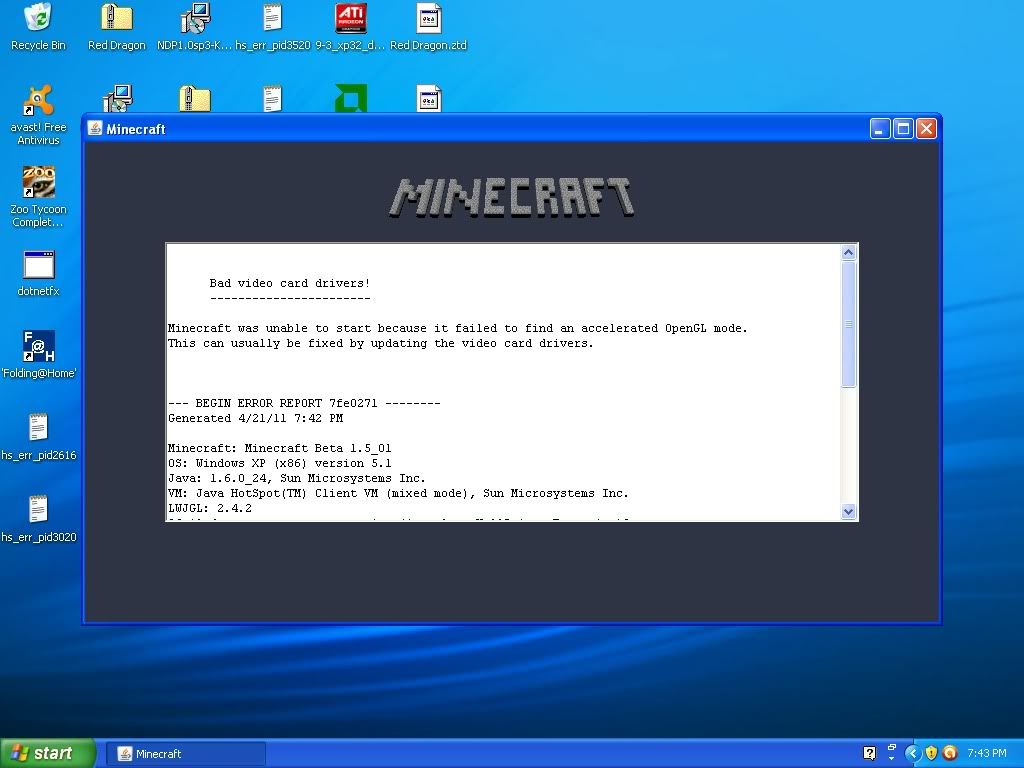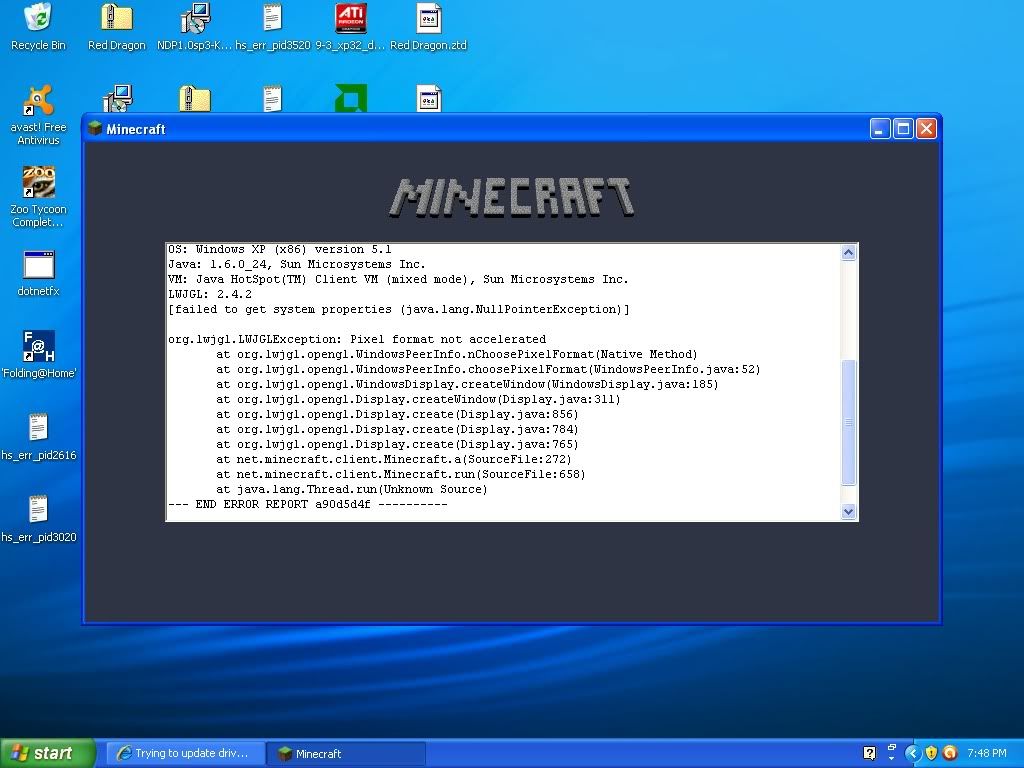 Edited by Doomsis, 21 April 2011 - 06:50 PM.