I just got a new Dell with Win7. I copied my .pst folder to a jump drive, installed Office 2003 Pro, copied to the Outlook folder. Success. All my emails and contacts arrived. However, whenever I open Outlook.....
First comes this pop-up.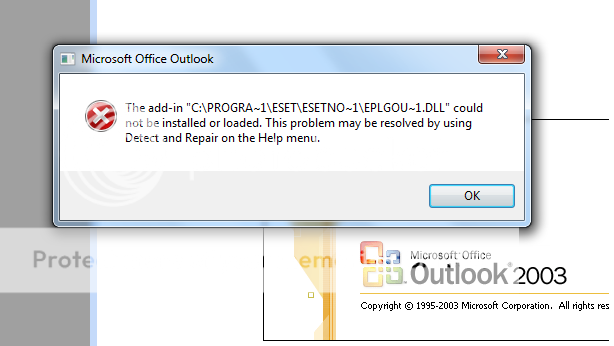 Then, this one....

Then, this one....

Finally, I get the EULA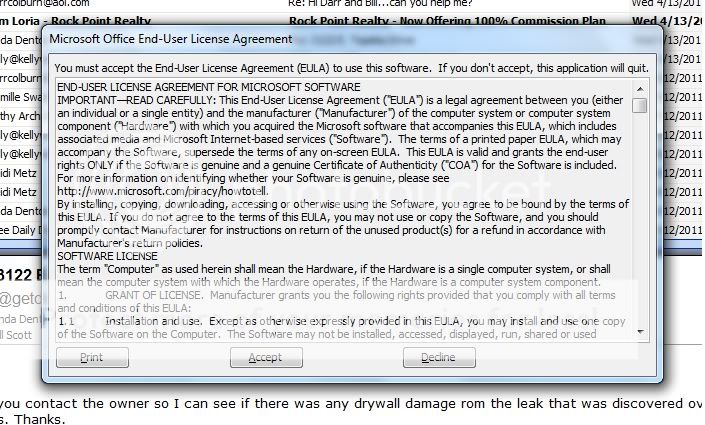 I tried Detect and Repair without any success. Any ideas? Am I destined to have to click on four popups forever? This is a bummer, I do love my new laptop. Thanks in advance for any help.