After several days with a very patient and through BleepingComputer Volunteer, I believe my computer is malware-free.
However, my computer itself still seems to be having issues. None of these issues occurred prior to the infection. My logs appear clean, but these issues remain:
Mouse cursor "stutters" at times.
Windows flicker
Startup and shutdown take excessively long at times, others it is very fast
Shortcut icons (but
not
regular icons) have some sort of "blank" icon in front of them.
Here is a link to the malware removal thread
Malware Removal Thread
Attached as well is a picture of the icon situation. It appears that the shortcut arrow has been replaced by this large "blank" icon picture.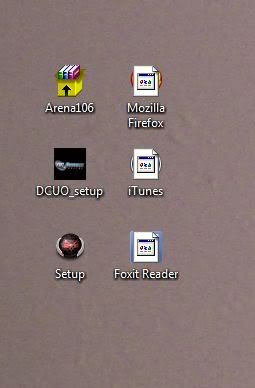 Please help me resolve these issues. Thank you.