Hello, I have enjoyed Comcast's network speeds for a long, long time and recently purchased a new television that warranted the use of my laptop, and Xbox 360 as media servers. I decided after some research to upgrade my internet service to a higher tier and also to purchase a DOCSIS 3.0 modem. The modem of my choice was the Motorola SBG6580 due to several reasons. Among them, slim and modern profile and color scheme, compact design, all-in-one functionality, and, certainly, Motorola's reputation.
I have enjoyed this modem for several weeks when just suddenly a few days ago I found myself unable to obtain a stable connection on the modem via my laptop. I was able to connect for a short while but according to speedtest.net I was enjoying download speeds of 0.50 mbps and very similar numbers for my upload speed. I am now unable to connect with my laptop at all. In fact, sometimes Vista's networking programs will tell me that the modem cannot even be detected or that my password or encryption type is incorrect. I did not change any internet settings when this began. I have a small amount of experience but I am still definitely a novice when it comes to networking. I have done what I could think to do. I have power cycled the modem, restarted the computer, did a hard reset on the modem, deleted all of the saved networking information in the Network and Sharing Center, updated the wireless card driver that I found on the manufacturer's website, and restored my static ip configuration back to automatically obtained. I have also run the configuration disc for the modem several times without any indicated errors. I am at a loss.
Speeds while connected to the modem via ethernet are not unimpressive especially considering a cat5 cable and a regular ethernet port on the laptop.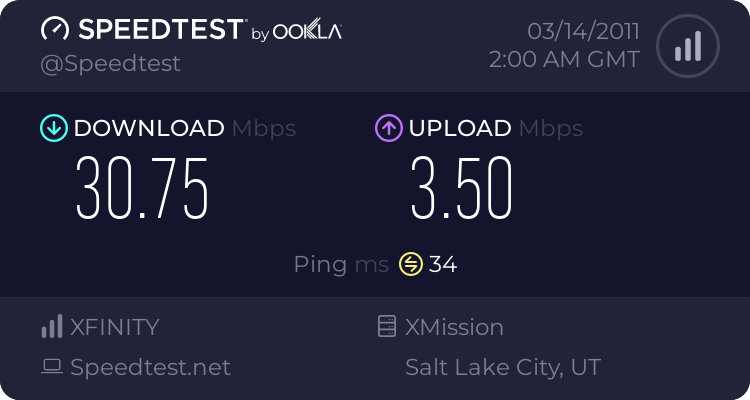 I run Windows Vista Service Pack 2 on a bone stock Toshiba Satellite L03-S5955.
Any help would be GREATLY appreciated.