Hi everyone,
I've been having serious problems with my laptop recently. I'm running windows vista 32-bit. The problem started when I went to save a file in both powerpoint and word. Both programs crash as soon as I try and save something. I then tried to open a file and both crashed again. I downloaded openoffice and the exact same problem occurs with that program. That tells me that I have some virus that I can't find. I ran microsoft security essentials and it removed "TrojanClicker:Win32/Yabector.gen" and "Trojan:Win32/Meredrop."
I've been all over the internet looking for a solution but nothing seems to remedy the problem. I've ran chkdsk utility on the hard drive, I've tried deleting the "data" and "options" folders in the registry. Uninstalling and reinstalling does nothing as well. I'm stuck at the moment. I finally ran HiJackThis.
When I try and scan I get an error message saying,
"For some reason your system denied write access to the Hosts file."
I click OK and when the test is complete I get another error message saying,
"Cannot find the C:\Program Files\Trend Micro\HiJackThis\hijackthis.log file."
So, since I don't have a log file, I took some screen shots instead. I hope these give you some information.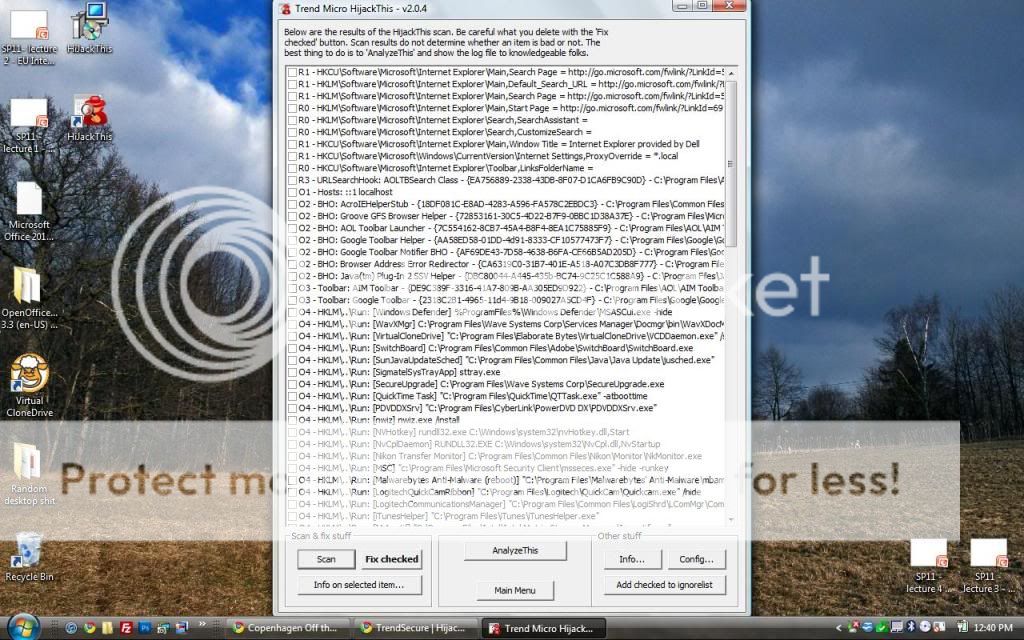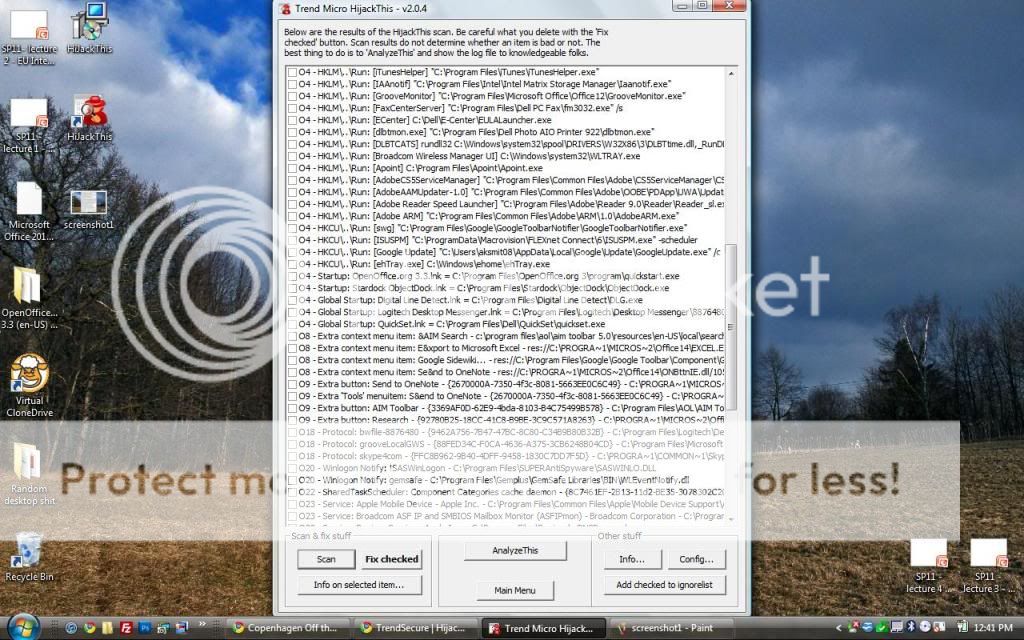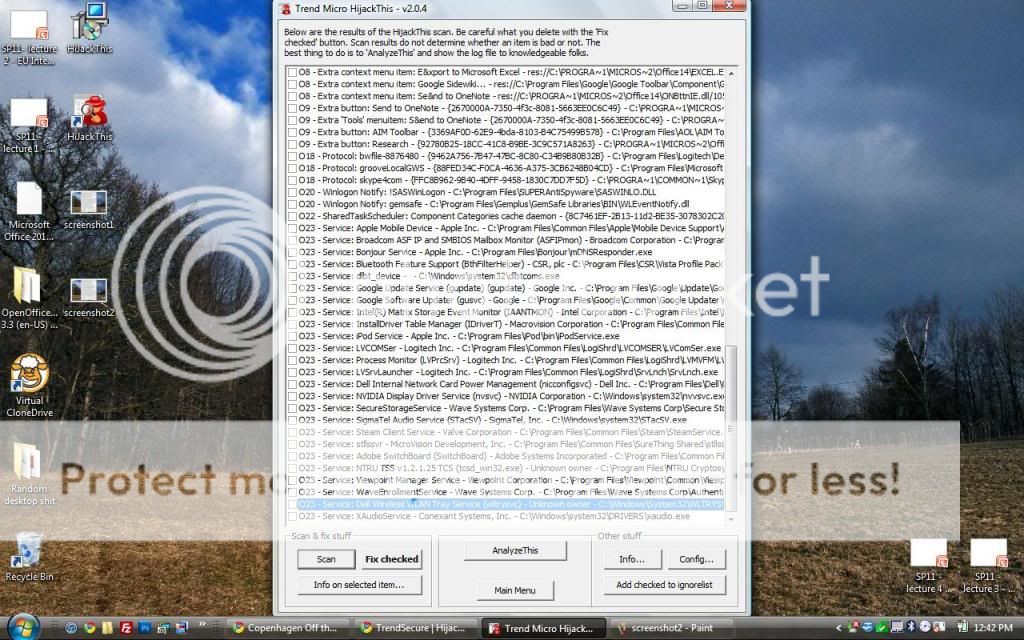 Any help would be greatly appreciated as I'm a college student and I really can't be without word or powerpoint. Thank you.
EDIT: Please be patient. There are over 130 unanswered topics in this forum at present and the current average wait time to receive help is 5 days. ~BP
Edited by Budapest, 28 February 2011 - 04:48 PM.