Hello, I was directed to this sight by a fellow Bleeping computer user handle EYEC.
Using Windows XP pro SP3 version 2002 with Firefox.
I'm infected with a JS survey redirect that occurs when the keyword google is used. See image below.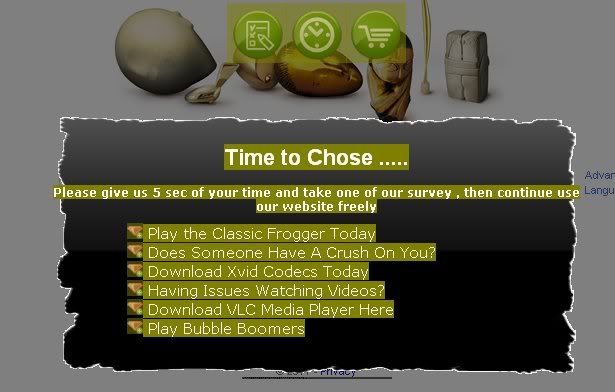 When JS is disabled I get an OOPs screen telling me to enable Java.
I have competed these steps already.
All run in SAFE mode:
1. I have run the Kapersky TDSS Kill, it found nothing.
2. Ran MBAM, it found three threats and removed them the first pass, second pass none.
3. Spybot S&D found one and removed, second pass nothing.
4. Deleted and replaced the hosts file.
5. Found a related RichVideo.exe and asssociated uninstallrichvideo.exe and several registry components, I was finally able to remove using Moveon Boot utility.
I have run the DDS tool and have the logs available if needed.
I'm now going to MBAM scan again in normal mode.
Edited by bbrex, 19 February 2011 - 07:09 PM.