I don't get it. Randomly, I can't connect to some sites that I used all of yesterday with no problem. They aren't down, I checked downforeveryoneorjustme.com and I also connected to my VPS and logged into them from there.
The two in question are both minecraft related (fun game, don't hate.) One is the homepage for the server that I run on my VPS, and the other is
http://minecraft.net/servers.jsp
Just the servers.jsp, every other part of the site works fine.
I cleared my DNS cache twice, ran CCleaner and cleared every cache that was available, checked my hosts file, everything.
Anyone got any insight as to why this might happen?
Edit: And no, the site is not hosted on that VPS. It's in a different datacenter, so it's not a problem connecting to the VPS.
Edit2: Here's a speccy if for some reason you need it:
http://speccy.piriform.com/results/xnqTDzIwHdz8EIu6fUSCR9R
Example:
On my home computer: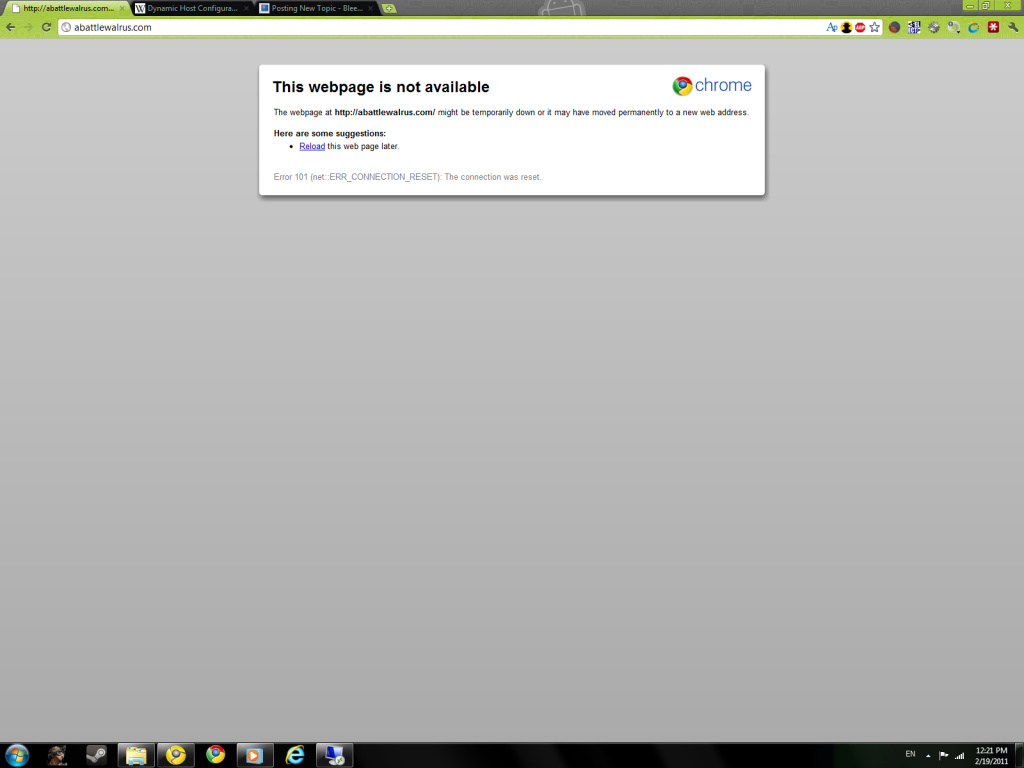 Then with RDC on my VPS:
Edited by afunyun, 19 February 2011 - 12:35 PM.