Dear all,
Have a look at the layout of the window when I open Services. The black box at the top left corner looks weird. Anyone know what's causing this? The computer's running Windows XP Pro SP3.
Help me out please? Thanks.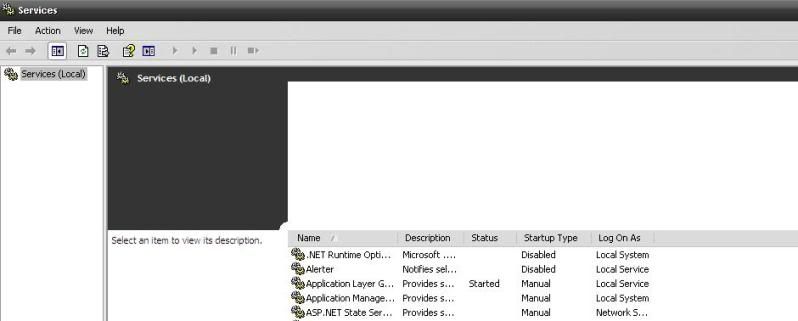 Edit: Upload bigger picture
Edited by Dreamchaser_jc, 14 February 2011 - 09:14 AM.