I have a Dell Optiplex GX620 with a Pentium 4 2.80 GHz processor, 2 mgs of ram, running Windows XP Professional, Service pack 3. I have Microsoft Security Essentials running. I also have the free versions of SuperAntiSpyware, Malwarebytes and Spyware Blaster installed. I am apparently infected with the System Tool virus, but I am only showing symptoms in the Guest account.
The computer is set up with my user account, with administrative rights and a guest account. My boyfriend has been using the guest account, which has limited access. I was away for the weekend and when I came home he told me he had a virus protection window open up on him and just start running some bogus scan. He claims he tried to stop the scan but was unable to do so and he could not close the window. When logged in as guest, the system tool program has changed the dektop to a blue warning screen with red writing (see image)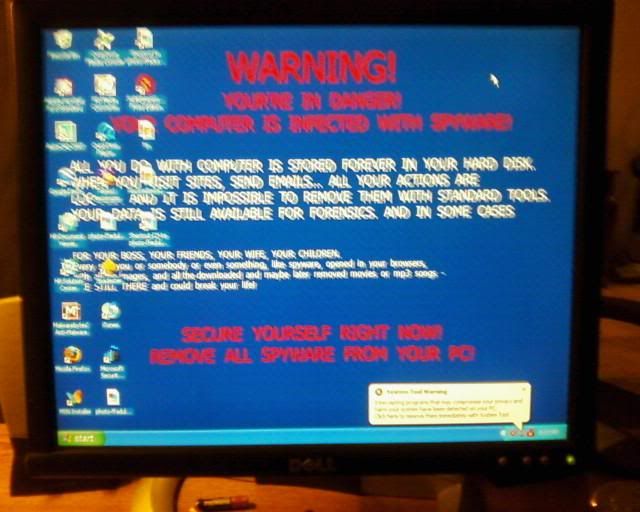 Sorry the picture is blurry but I could not open any programs in the guest user to take a screen shot so I used my phone. Here is another image of the System Tool take over: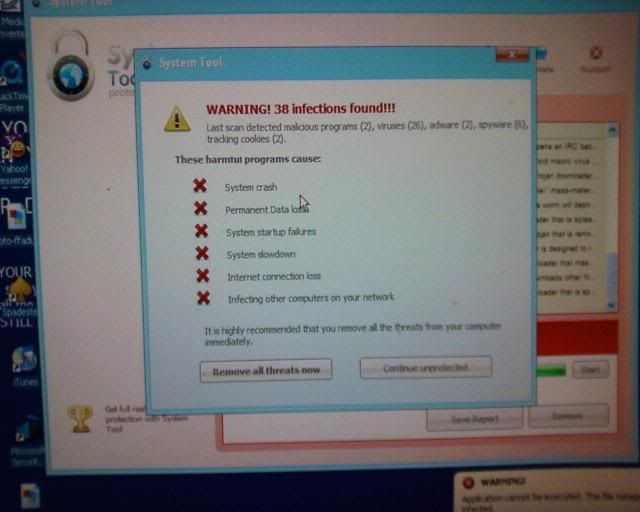 The error message reads: "Application cannot be executed. The file SMAXXPNP.EXE is infected" Any time I tried to click on any program I got the same message with a different file name. Microsoft Security and Essentials has been disabled in the Guest user account.
Nothing has been disabled in my user account and I am unable to update and scan from MSE and the other spyware programs.
I logged into safe mode and updated and ran Malwarebytes and SAS and found nothing. So I logged into my user account and did the same. Malwarebytes still found nothing but SAS found the following: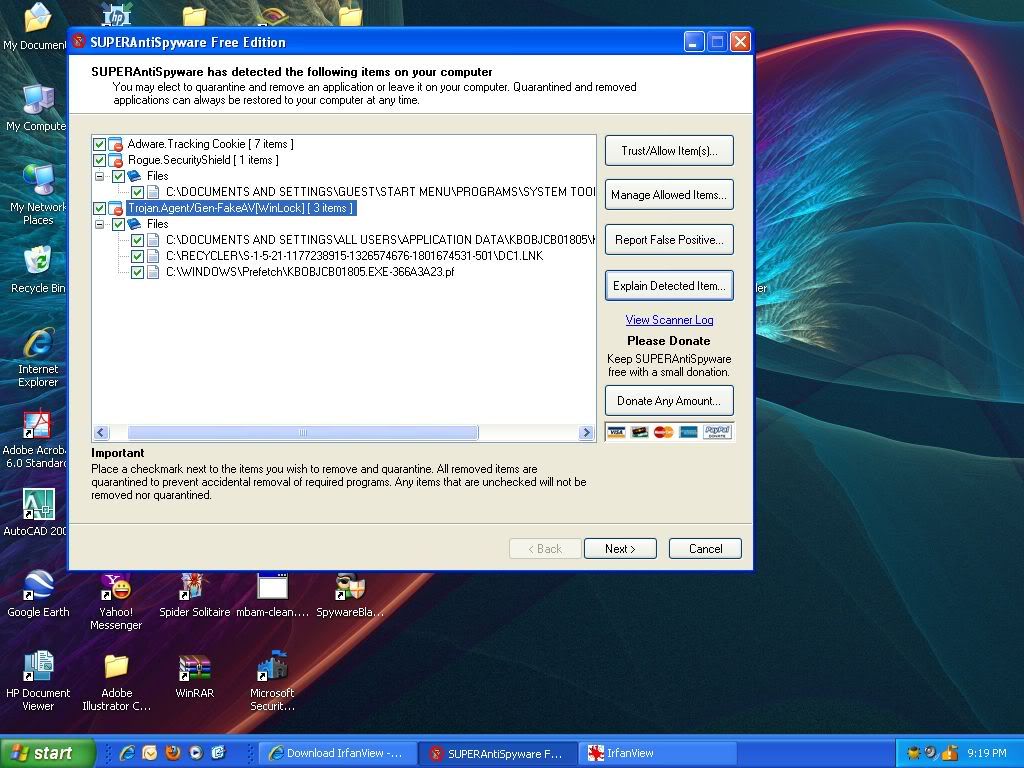 I suspect more went on then I am being told but the guest account is infected. How can I remove this infection completely from my computer before it affects my user account and compromises my data? Your help is greatly appreciated.
Thank you.