I'm in the process of upgrading an old Dell D620. Recently upgraded memory from its original 768 MB to 2GB and updated BIOS from A06 to A10. I recently upgraded the RAM from 768 MB to 2GB and updated the BIOS. I'll be replacing the 80 gig Hard Drive with a 160 gig one and installing Windows7 and Linux later on.
Anyways, it identifies my processor as
x86 Family 6 Model 15 Stepping 6
(which corresponds to Core 2 Duo T5600) while the Properties under My Computer state that I am using a Core 2 Duo T5500. Also Intel's Processor ID utility says I'm using a Core 2 Duo T5500.
It's a minor detail, but I am just curious to know if there's a bigger problem underneath it.
A screenshot to illustrate what I mean: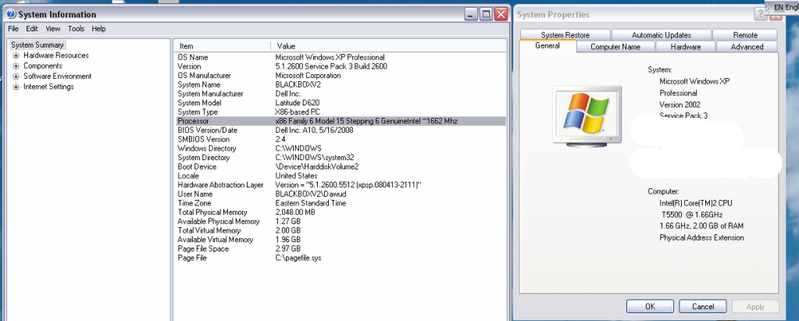 Edited by Insp. Bumstead, 31 January 2011 - 12:58 AM.