Howdy from Oklahoma...
(I'm new to this forum, but not to 'puters.)
I saw this pic on the "net"...
It was new to me, & I had a good laugh over it. I hope you enjoy it, too..!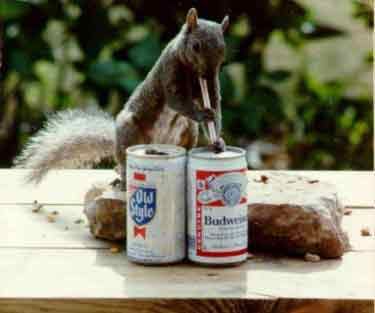 It's interesting that the squirrel figured out how to drink from a straw.
I've never tried drinking beer using a straw, but I have heard that it foams up the beer,...
causing the alcohol to supposedly be absorbed more quickly, so you allegedly get a buzz more quickly.
Anyone out there an expert on the "drinking beer with a straw" subject?
cheers..! wildwillie
Edited by Blade Zephon, 30 January 2011 - 07:39 PM.
Moved from General Chat to a more appropriate forum. ~BZ