CD/DVD's are not getting automatically autoplayed by windows. VCD or DVD-Video discs can't be played as well.
Trying to play a DVD-Video disc, some pics ->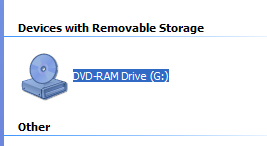 DVD-Video discs don't start when double clicked, no autoplay or anything. Acts like a simple data CD/DVD.
Tried playing it through WMP10, it can't play the DVD.
Anybody willing to help.
Thanks.