Please keep it simple, because I have very little understanding of hardware specs.
I have what appears to be a hard drive failure in progress. I need to know the essential specs to use for choosing a replacement HDD. I wish to know what is important (or not), how to compare model numbers, etc. I have already begun an internet search. I am somewhat inclined to purchase the identical model as the one I will be replacing. The best information I could access for the existing hard drive is in snap shot format below.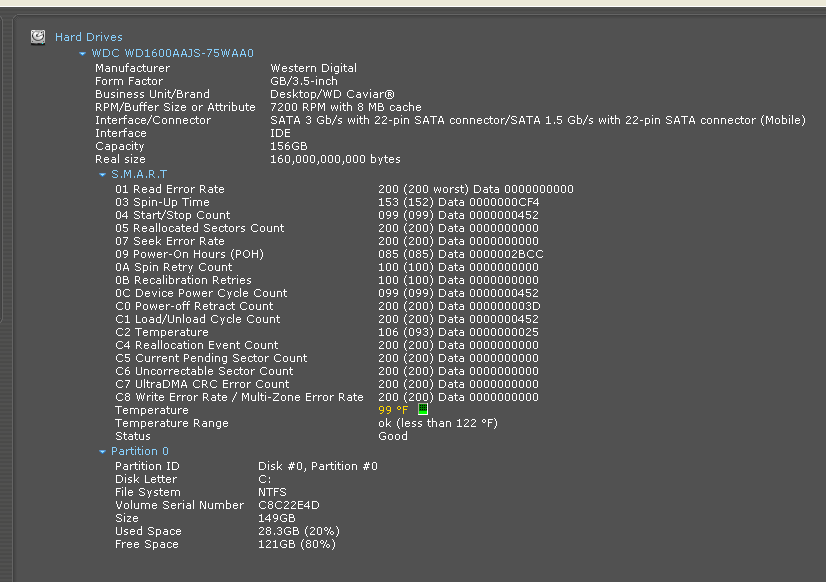 Thanks for your replies.
regards,
wkid