I am using Windows 7 Home Basic 32 bit.
Realtime Protection: Panda Cloud AV, Windows Firewall, Windows Defender, Winpatrol Plus, Sandboxie and No Autorun.
The problem started after I uninstalled 3 other resident products.
1. MSE 2 beta
2. MBAM Pro
3. Trend Micro Web Protection Add-on.
I got the error in Action Center.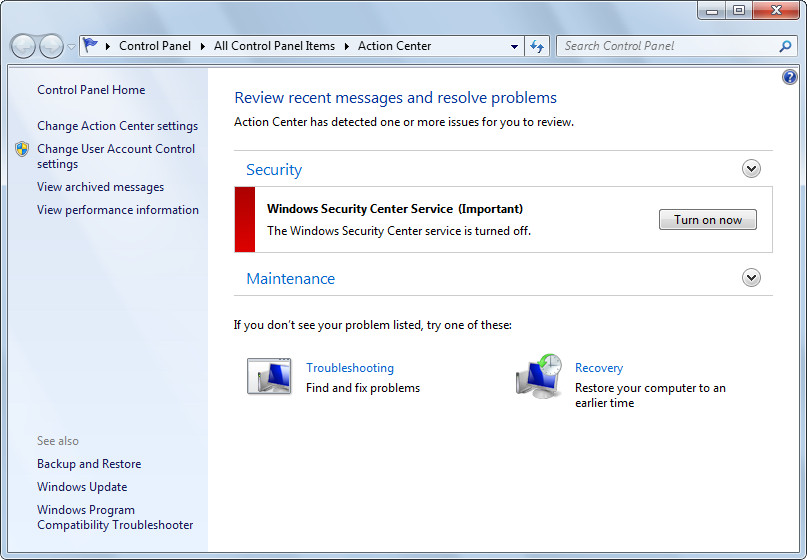 I went to services and tried to manually start the service. There I got the error message.
I found an old post, describing the same problem.
http://www.bleepingcomputer.com/forums/topic279320.html