Looking for some help...
Normally I'm the kind of guy that'll just backup a few essential files and reformat, but I'm trying to fix my father's computer, and he refuses to do that. I get along well with a computer most of the time, but I've tried everything I know to do, and nothing has worked.
The problem is simply explained, not much more than the title of this topic. Sometimes, more often than not, the clicking of a search engine link will redirect to another website. Sometimes it redirects to another search type site, and others it's a specific product, but hardly ever to the same site. Possibly related, internet explorer will sometimes refuse to open (Firefox seems not to have that problem, at least not to the same extent).
I've downloaded an add-on called redirect remover for Firefox, and it added an option to the right-click function to open the "un-cleaned" link. For whatever reason, this (and not the intended use of the program, strangely enough) prevents link redirection, so far as I can see. As well, if I click on a link and am able to click in the URL field fast enough, and then click enter before redirection starts, it will send me to the page to which I had intended to go.
Looking forward to any reply,
-Mat
Edit:
The "open uncleaned link" option is not the workaround it seemed to be... figures. I also forgot to mention that there are occasional pop-ups too. I've tried every spyware and malware program I knew of, but none are finding anything.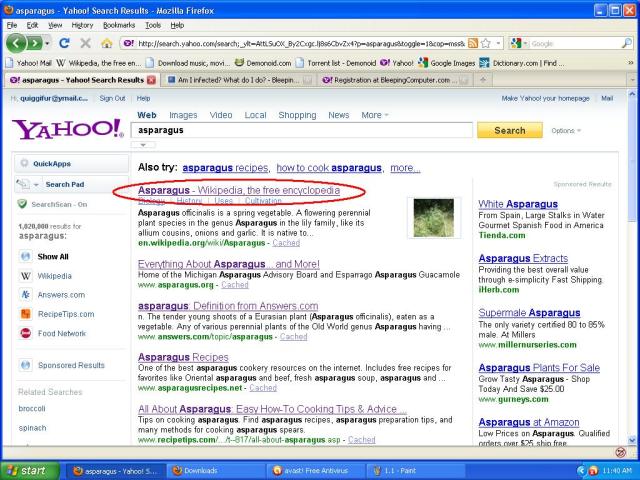 (Yahoo search, desired link circled)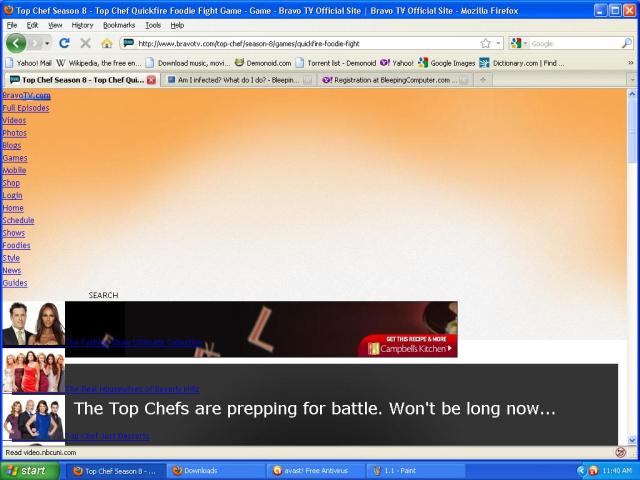 (Page to which I was redirected)
Edited by Quiggifur, 03 December 2010 - 03:17 PM.