Every since yesterday, my computer has slowed to a crawl. My entire computer experience is choppy and video playback is completely out of the question. At the bottom of my task manager it says my CPU usage is 100%, but the numbers don't add up... see for yourself: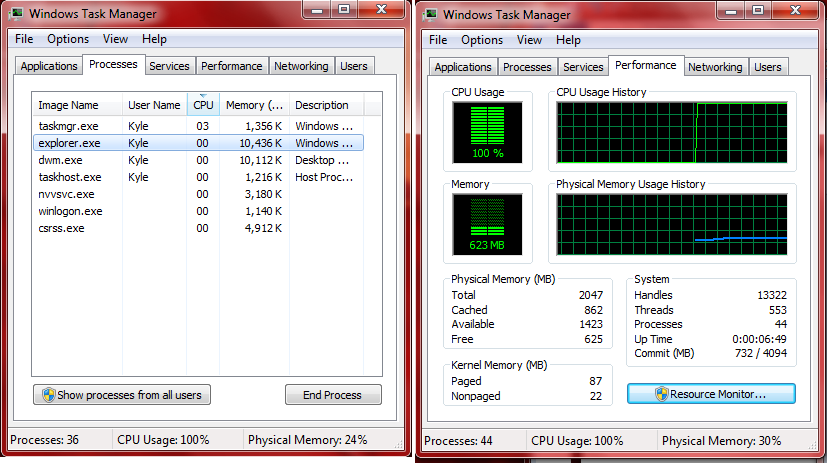 I haven't tried another OS besides 7, but I did do a clean install (onto one of my two partitions on the disk, but I only kept a folder of backup files on the other partition), yet the problem persisted. Before that I ran a complete scan with both AVG and Malware Bytes to no avail.
This doesn't really make sense given my computer specs, so I'm at a loss. It was working perfectly and going lightning fast before this. It ran better than this back when I only had 512 MB of RAM on it.
Specs:
Please help. I have to do college work on this computer and this makes it unbearable.
Edited by Rei Santino, 28 November 2010 - 11:29 PM.