Hello All,
Just something bothering me. I have a Laptop with a 74.5GB HD. I got it reimaged in June of 2010. I never had an issue with it in the first three years I owned it.
Now... However...
I saw my HD space was getting low, so I went and deleted some files. A lot of files. So, I downloaded TreeSize to see what it reported.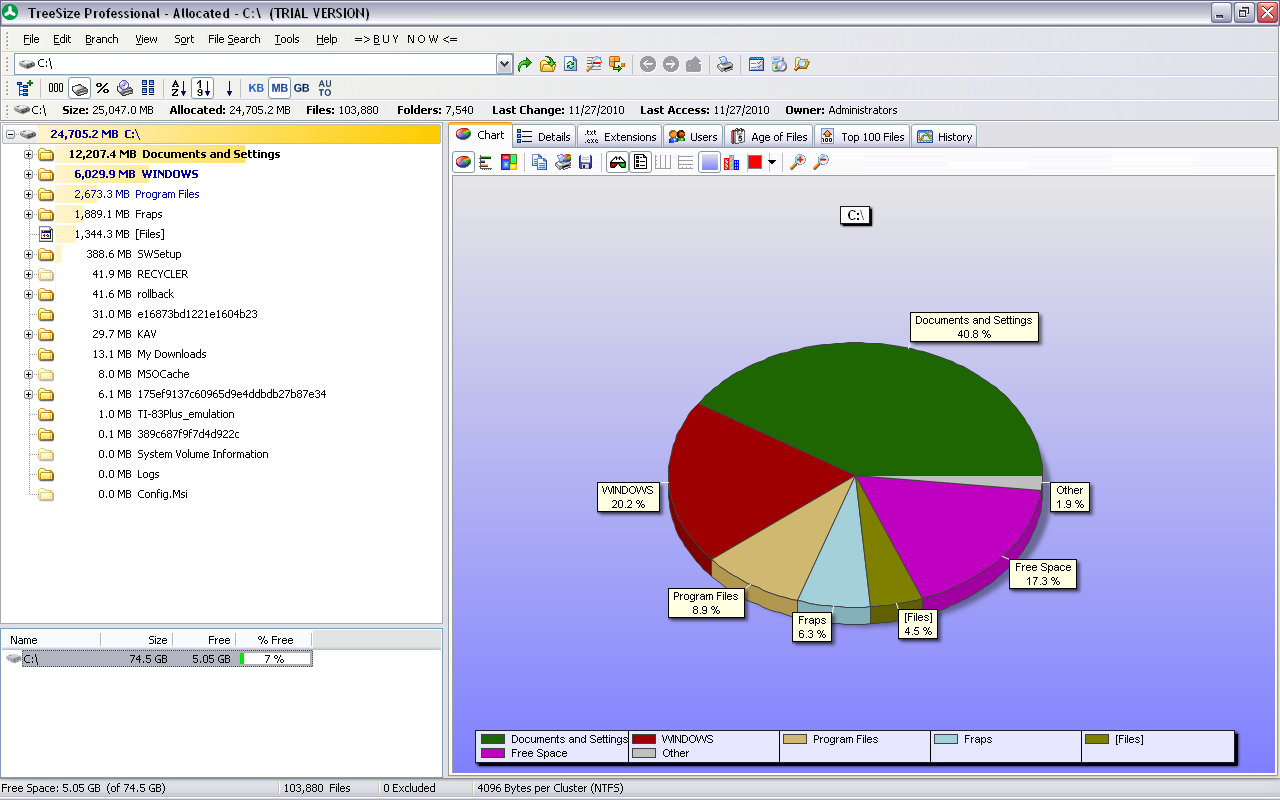 It appears to be thinking somewhere in the range of 25GB used. But as you can see at the bottom, 5.05GB is free. Like this shows: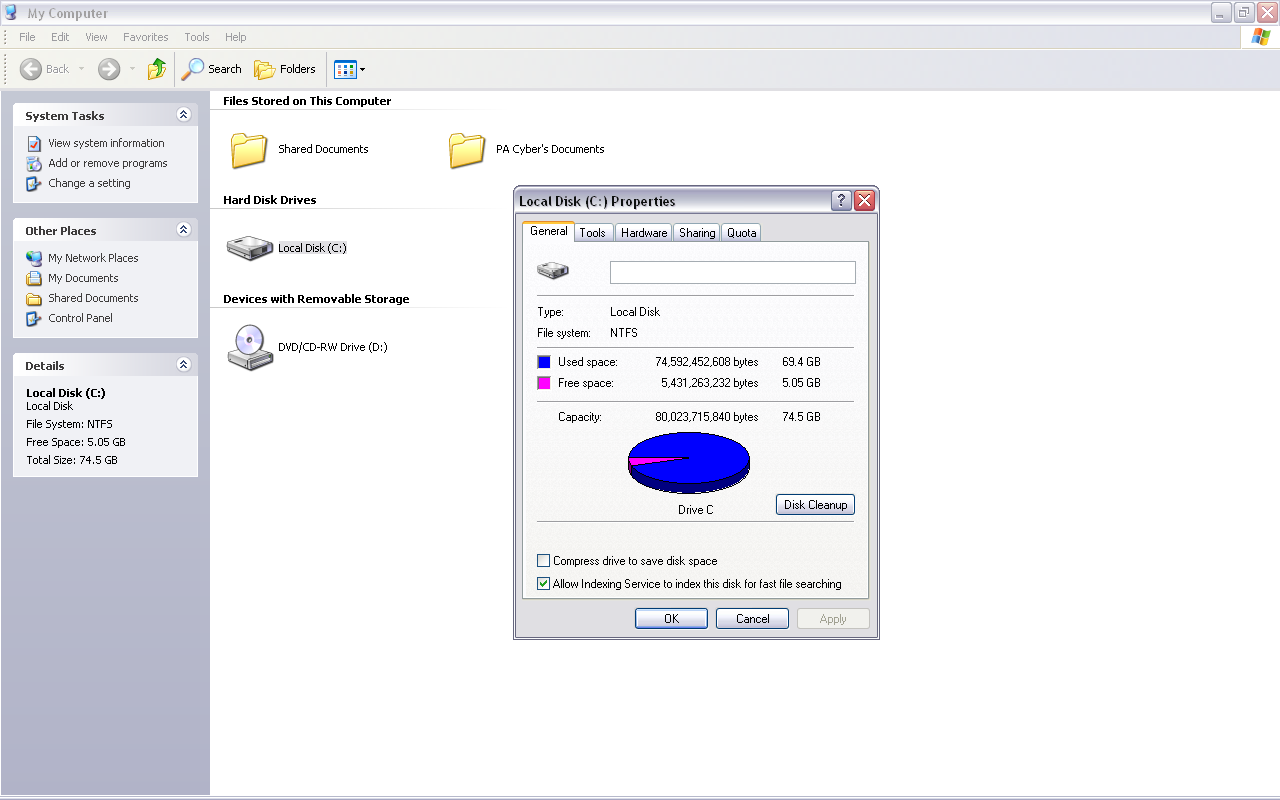 I believe I have system restore shut out, since every time I click on it, it asks me if I would like to turn it on. I do have RollbackRX though, if that could be an issue.
Complete scan of the computer was done too. No viruses.
Any thoughts anyone?
-Cody
Edited by NSRailfan, 27 November 2010 - 10:03 PM.