Hi.
When I download from the Internet, my speed is like 10-40 Kb/s.
My ISP is Globe(Philippines).
Here is the Speedtest.net result: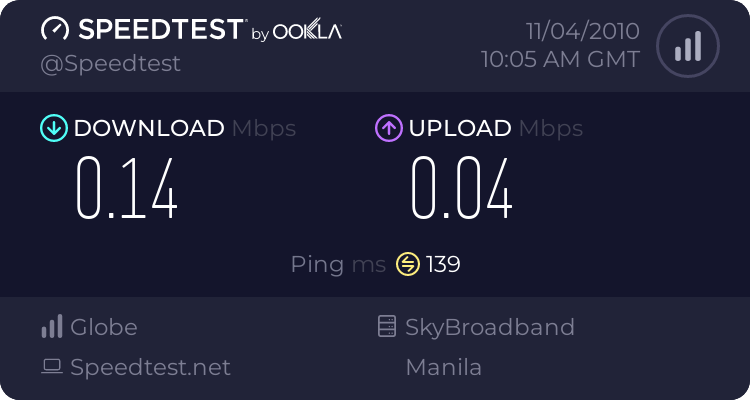 I remember, on October 23, 2010, I had a huge download speed, 130-200 Kb/s.
My antivirus malfunctioned that time.(Norton 360, cannot open GUI)
So I reinstalled a new AV,(Norton Internet Security)but the download speed suddenly drops.
Could the AV software be causing problems?
Thanks.
-Machinery-
Edited by Machinery, 04 November 2010 - 05:15 AM.