While browsing online today, I stumbled across a website that (acoording to Web of Trust) contains adware. I instantly ran iexplore and launched a MB scan. At the end of the scan, only two infected files (I believe it was a registry data and registry value) were found. Upon trying to remove the files, MB stopped responding. After going through many tries at closing it, I had to resort to putting my computer into hard shutdown. I managed to delete the infected files (could the quaratine been incomplete?) but there is no log file as MB was cut off. Am I infected?
Also today, I decided to try out Panda Cloud. After installing, nothing popped up. I checked my desktop. There was an icon labeled "StubInstaller". When I ran it (I checked and it WAS from Panda) it couldn't connect. After trying a good 3 times a connection still couldn't be established. After closing and TRYING again, I got a strange message. Here is a screenshot of it: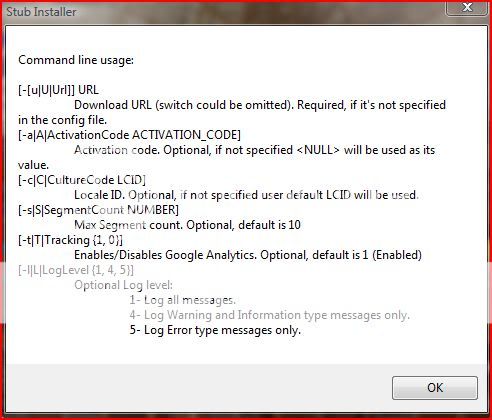 Once again, am I infected?