Hi Guys,
I had a bit of a malware infestation, which has been sorted out by m0le in this thread:
http://www.bleepingcomputer.com/forums/topic351619.html
However, since disinfecting the PC I've found that my HP Photosmart A532 printer, connected via USB is not working correctly.
I have another HP Deskjet 930c on LPT1 which works fine.
Basically, Windows XP is seeing the A532 as a CDROM USB Device instead of an actual printer: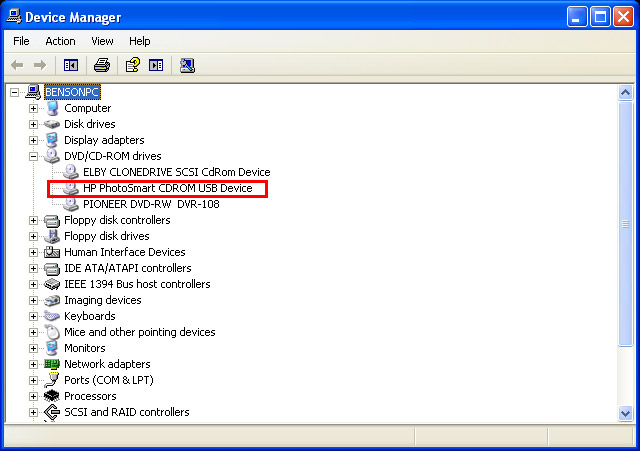 If I go to Printers and Faxes in XP and scan for attached printers, XP doesn't find the printer. I can browse files on the memory card in the printer no problem by using windows explorer, so the connection is OK.
I've tried uninstalling the CDROM USB Device and then scanning for the printer, but as soon as XP finds the device it installs as a CDROM USB again.
I also tried downloading the drivers from HP's website and installing them, but any attempt to do this just results in explorer locking up and giving a Dr Watson postmortem debugger error.
So any help would be most appreciated!