Every time I start MS Word 2007 I get a screen that opens saying
Configuration Progress
Configuring Microsoft Office Professional 2007
This doesn't happen with any other Office applications. What causes this to happen?
I've already checked for updates (my computer is current), Repaired the installation of Office and run the Microsoft Office Diagnostics program, it finds problems. I click continue and it brings me to the dead server / webpage.
I'm at a loss at this point. Please, if you have found a fix for this,let me know what you've done.
Also I'm running MS Office 2007 SP2
Thanks
This is what I get every time I start Word.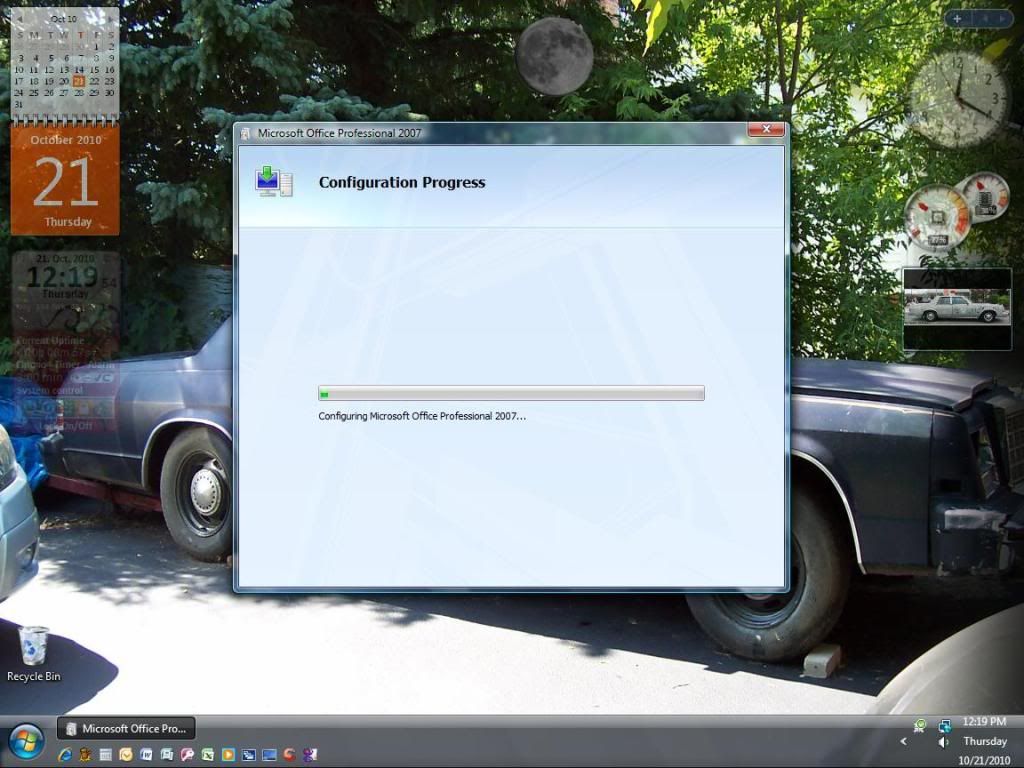 This is what I get when I runMS Office Diagnostics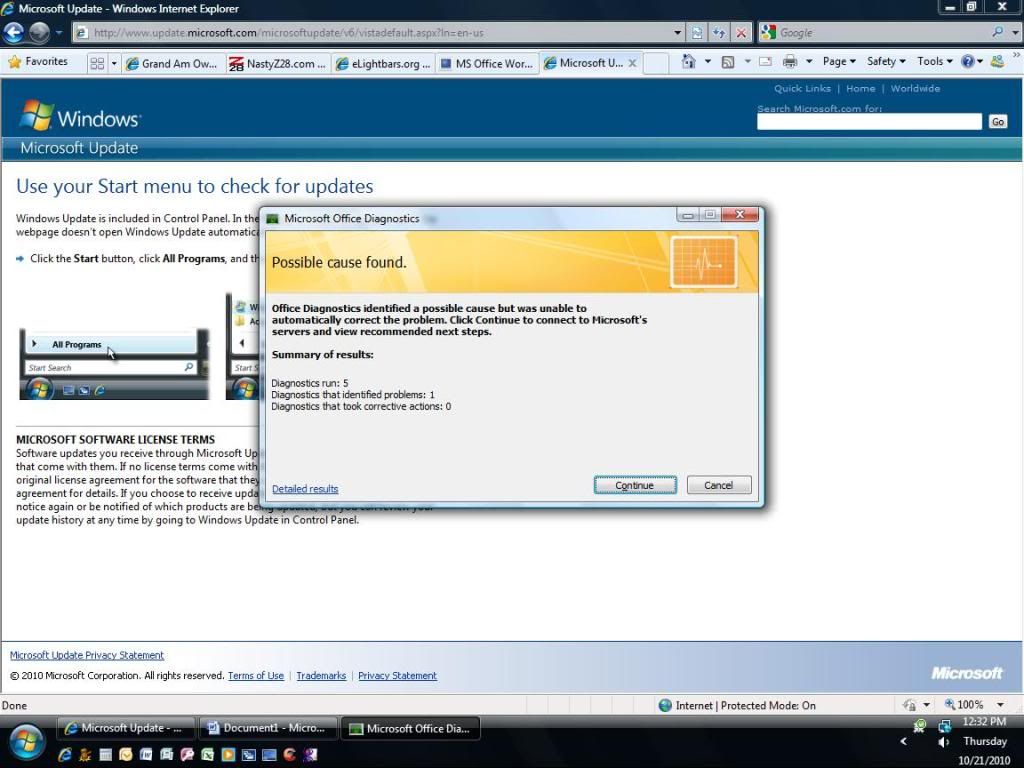 Edited by Shadow-D, 21 October 2010 - 11:40 AM.