Hi.
I have an issue with MySOL using PHPMyadmin on a Windows 2000 server running Apcache
This setup has been running for a few years using this system and I last set up a MySQL database on this system about 4 weeks ago without any problems to add to the 30 databases already on the system.
Today I needed to set up a new database for a customer and went through the normal setup proedures, creating a db, adding a user, but when I go to do the permissions I end up with the error #1045 access denied for user 'root'@'localhost' (using password: yes)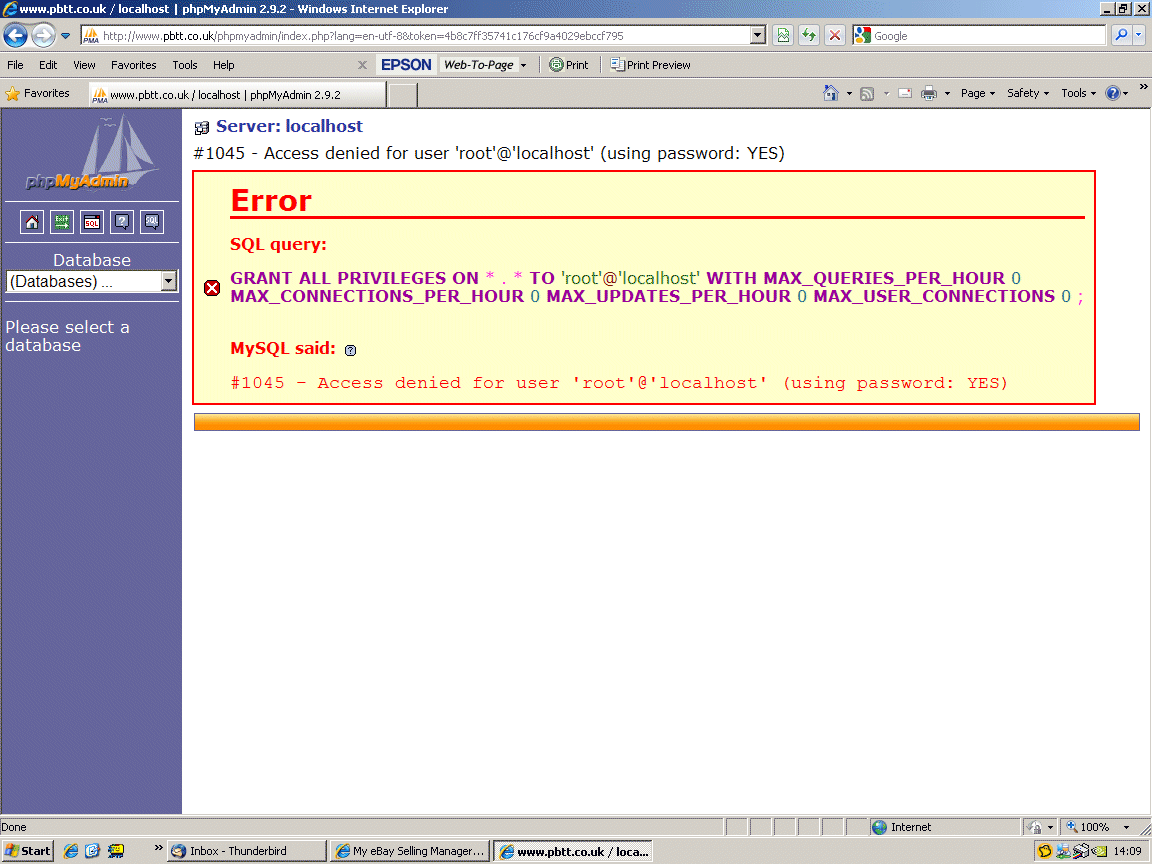 I've never had this error before and all the web browsing brings me no real help with nearly all replies being for the installation of MySQL or PHPMyadmin on the server, not relating to a working setup that has just decided to play up
I really hope somone can help me here.