Hi.
I have a Dell Precision Workstatioin T5400 with a 2.33 Gig Xeon processor, 3 gig of ram running windows xp service pack 3 and on an small business server exchange network.
I reboot my computer when I leave at night and every day when I come in I have an error message. I have updates that won't install and I am not sure why:
Here is the error message and the details: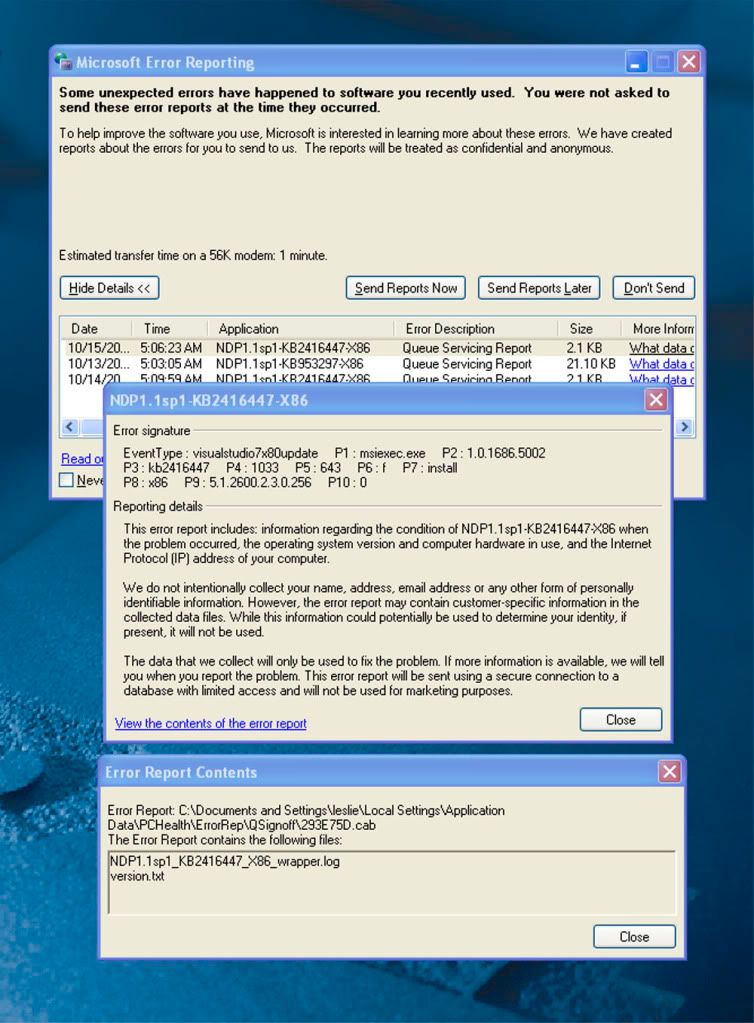 this is the message i get about the updates: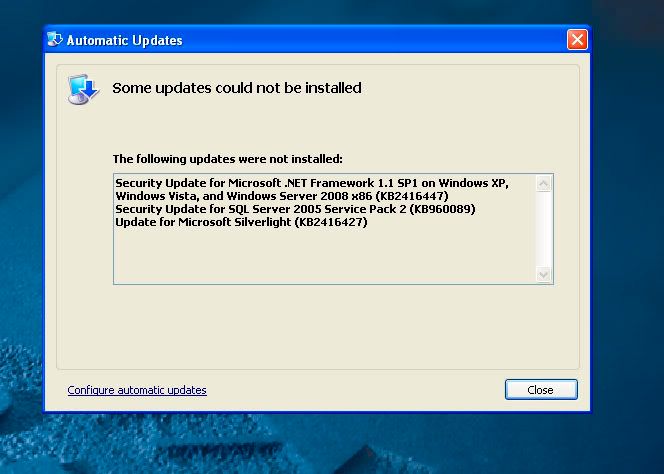 Can anyone tell me what I need to do to stop these issues. Are they related?
Thanks.