Im going nuts, Im having a site www.star-tronics.com that Im working on loading without the changes made here at the office on
all 6 of the of the computers. Windows, Linux, or Mac it doesn't matter.
I've cleared caches, reset the Netopia modem and Im still getting the same thing. I have even turned off all the switches.
Does anyone know if I have some kind of virus on the network thats doing this or how I can find just how its happening?
An example is this page.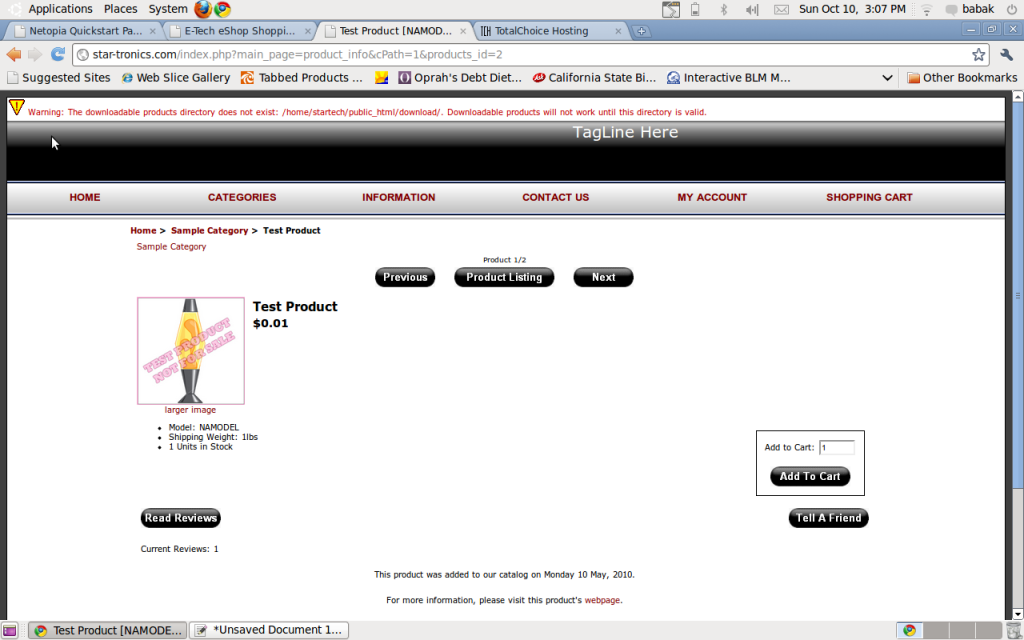 vs what is loading from the url,
http://star-tronics.com/index.php?main_pag...p;products_id=2
Thanks.
Bor