I am running windows XP and lately it seems like my computer has been going slower taking longer to process. In looking at my Task manager I realized just how many processes I have running from the get go, I also don't know if any of these are malignant.
Could someone take a look at my task manager and tell me if I need to do any cleanup/how to?
heres a screenshot: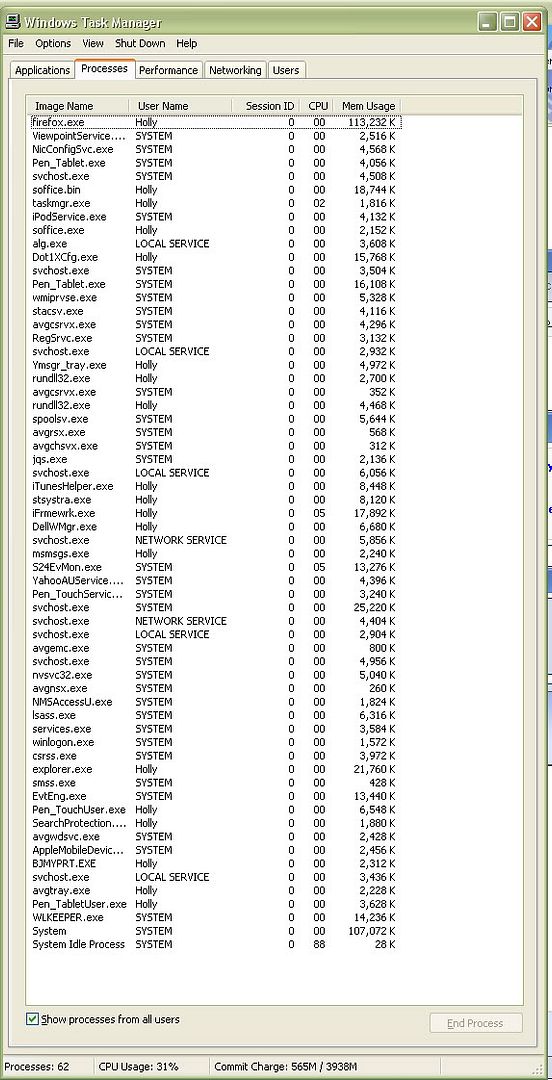 I ask because yesterday AVG antivirus picked up that SVCHOST.exe one of the things in the task manager was causing problems in intel proset wireless? My internet has been on the fritz lately (may just be router related) so I was wondering if the two could be related?
Thanks in advance