this is how it all happened:
My hardware:
Hdd internal : Seagate 500 gb
Hdd external : western digital 250 gb
Problem:
i was using Windows 7 as an operating system and due to some voltage issues my SMPS broke down and when i got a new one my Windows 7 refused to boot, i then tried to reinstall windows 7 all over again but the procedure stopped continuously after i used to select the partition of installation, it used to say : "C:/ drive cannot be formatted" because of some error. i tried installing XP and the same happened.
Then i used my spare Seagate 80gb internal Hdd to start my computer and installed XP on it. I Used the 80 gb Hdd as a Master and the previous 500gb as a Slave. it got detected and worked fine. Don't know why, it got impossible to install any OS on it earlier. My 250gb external was also attached at this time.
Now the main problem occurred.
As soon as i used my internet connection some how it got infected and corrupted all my 800gb data, changed my folders into (*.exe) extensions and as of now, i cannot even see anything after opening any drive even with the "show hidden files". When i scan it with Kaspersky, it does show all the content being scanned now. but i cannot see anything.
this is what i can only see when i go into my external Hdd and the system info folder is now of 4gb, and the hdd is 95% full.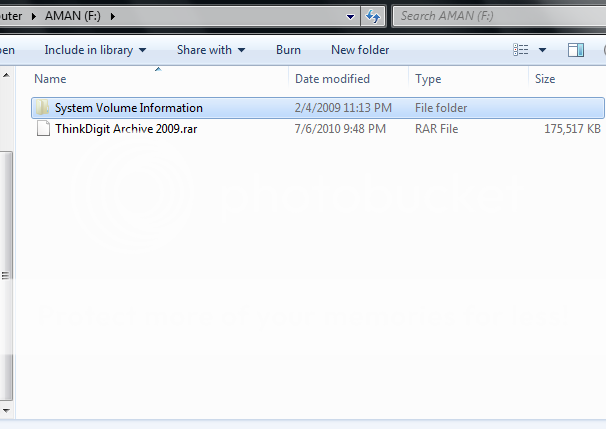 the data is very precious to me. Please help me to get it back.
Please let me Know if any more information is needed.