This is so weird, see the screenshot.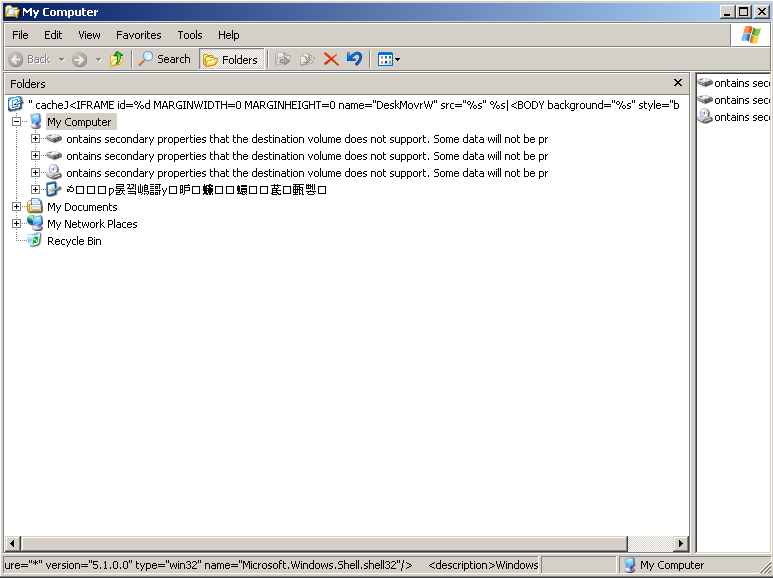 This happened after booting up my pc today (running XP Pro SP3).
I had a malware infection days ago and removed it almost completely (apart from random tabs popping up in Firefox).
Last night I ran O&O Defrag and it finished without any problems or errors.
I shut down the pc and then this morning I hung at startup.
Safe mode hung at mup.sys and after some Googling I managed to 'fix' it by copying over the original registry (as detailed here:
http://support.microsoft.com/default.aspx?...;en-us;Q307545)
.
Obviously that got me back to how Windows was just after the original install in 2007.
So I restored the backup of the registry I made just days ago.
This fixed everything but gave me this really weird thing in Explorer.
Even though the names are wrong I can still click the C: drive and see all my files and folders.
I can enter any folder but the moment I double click a file it will open the file in the associated program and crash explorer at the same time.
I hope someone has a solution for this!
Now
Edited by hamluis, 23 September 2010 - 05:34 PM.
Moved from XP forum to Am I Infected ~ Hamluis.