I'm having trouble describing this, but when I run a video game and it displays 2d content, (movies, menus, etc.) it will display rectangular dots, usually about half a centimeter in width, and maybe three quarters centimeters in hight. A lot of them are mostly black and all of the black ones have a green, red, and blue pixel inside of them, all in the same spot, all right up next to each other. Sometimes, the dots are transparent and show my desktop, or whatever else is behind the game. They seem to occur mostly where the image should be dark or black.
Also, a lot of them display images from a few frames ago.
However, all the screenshots I have taken look normal. I took a few pictures with my phone, and I apologize for the quality.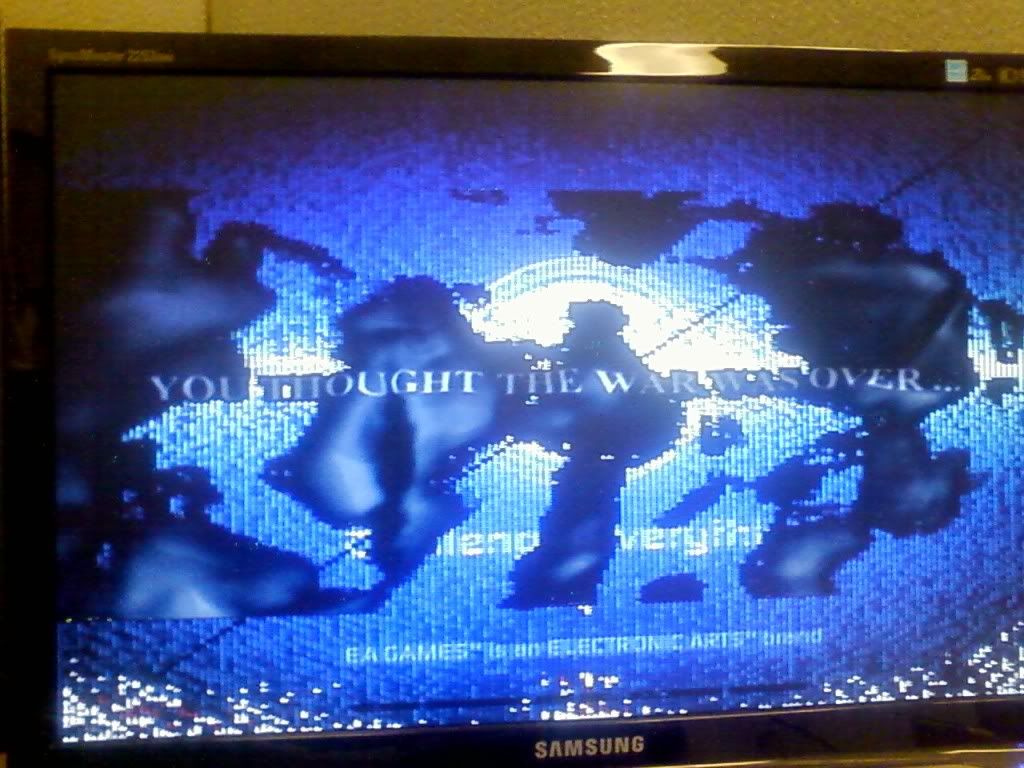 It might have something to do with my dual monitors, but I don't know.
Edited by Dudeman55556, 20 September 2010 - 02:15 PM.