Just upgraded from a Athlon64 X2 7750 Kuma 2.7GHz Socket AM2+ Black Edition, to a
Phenom II X4 955 Deneb 3.2GHz Socket AM3 Black Edition
.
Motherboard is a
Gigabyte GA-MA790X-UD4P
.
The rest of my system specs can be found in
my Profile
.
The upgrade went smooth, with no major problems.
Booted up fine, and the temps are holding at acceptable levels.
The upgrade went fairly well, except for the fact that the processor isn't reading properly.
Both CPU-Z, and My Computer Properties show it as a 1.6 GHz, which is half of the 3.2 GHz it's supposed to be: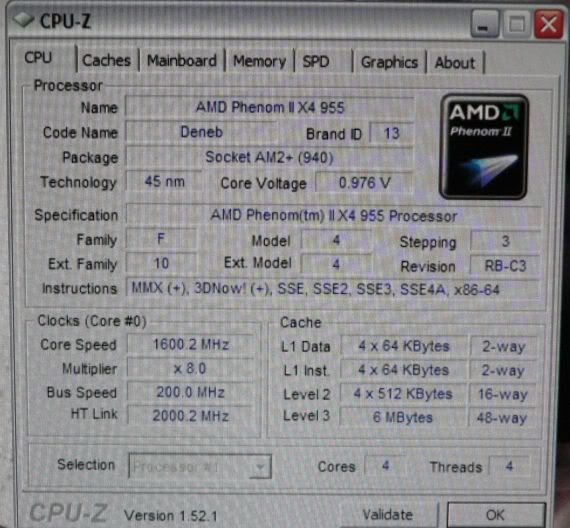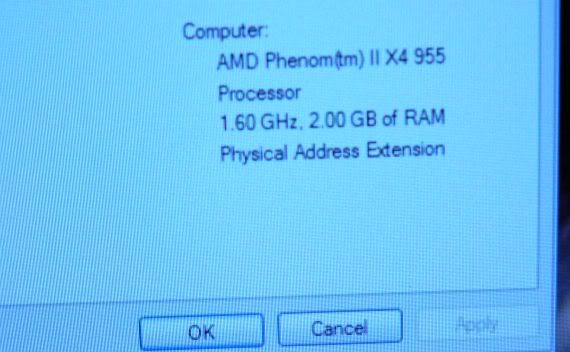 BIOS images, the way they are set, as of now: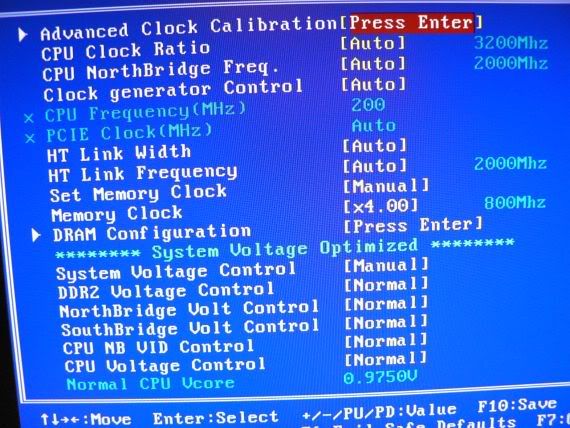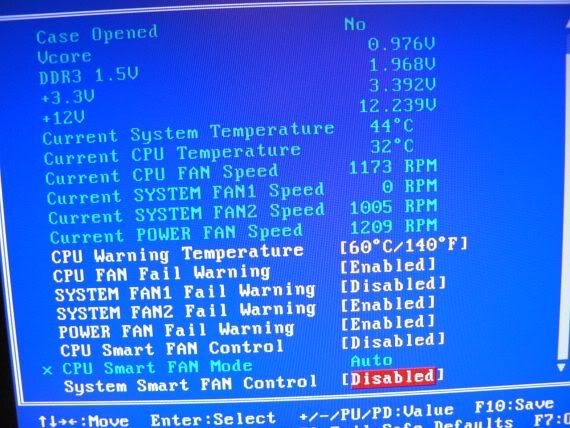 Cool & Quiet is disabled: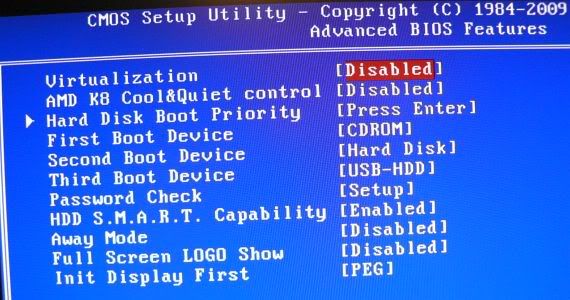 I'm guessing it's a BIOS setting that needs to be set, but I don't know which, or the necessary setting.
Any suggestions as to what I need to do, to get it to read at it's proper speed?
Any suggestions appreciated, and if you need any more info, just ask.