SVCHOST.EXE will randomly spike up and take 99% CPU usage. This will last until I END PROCESS on SVCHOST.EXE.
I've read a little about it and it seems that it's being used as a virus.
I've tried Norton scanning it but it won't find it.
I've tried SuperantiSpyware (it will temporarily keep SVCHOST.EXE from 99% cpu but eventually it starts back up again)
I am running Windows XP SP2
Here is a picture of my Norton history. I don't know if this is related at all but this is the main notification I've been getting from it lately.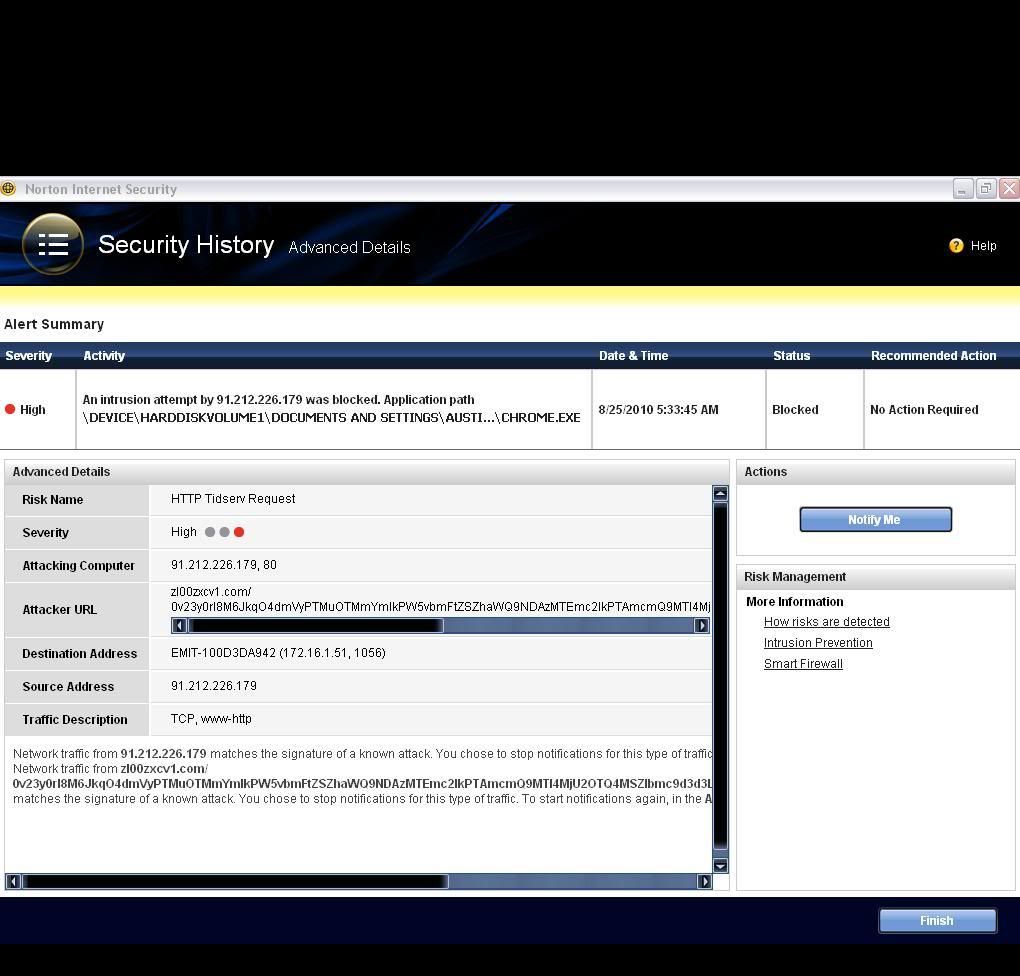 I will gladly supply any other information you may need.