Howdy,
I ran a Microsoft Essential Security scan yesterday. It picked up 3 severe infections and removed them. They are all Java related.
I just checked and saw that Java updated itself yesterday. Could these infections be coming from the Java site itself ?
I am running XP Home, IE-8,SP-3.
As a side note, I bought a laptop which has Windows 7 installed.
A week ago I went to the Java site to see which version I should download. I ended up not downloading anything.
The next day when I ran Microsoft Security Essentials on that computer it picked up 5 instances of Java malware similar to the 3 in the screen shot of my computer below.
I checked with the Microsoft web site and there is very little information about these infections.
Do you think that the Java site is passing on this malware ?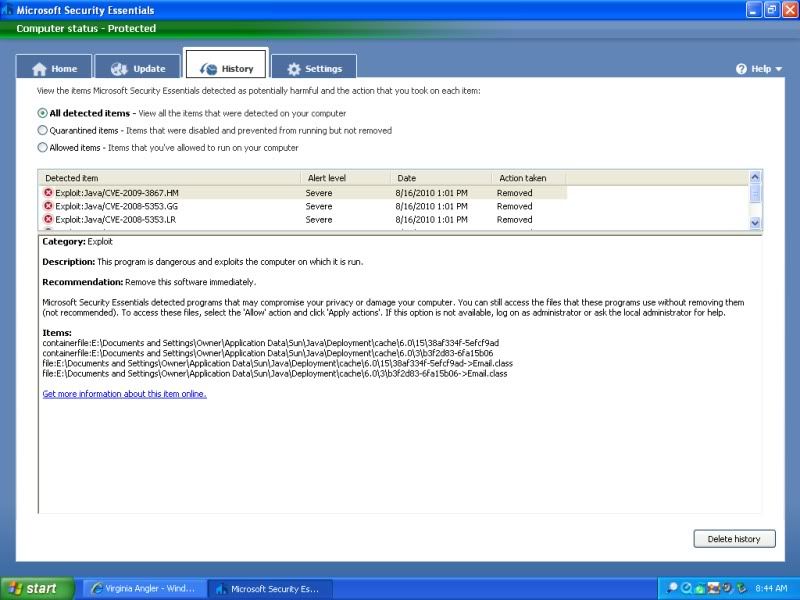 Thanks for your time.
Dennis