Just to clarify, first of i would like to say that, i am far from being a total noob in deleting viruses and what not but, this may be the worst case scenario.
With that said...
I caught my nephew watching porn. He turned of the laptop before i confronted him. No worries, i didn't beat him or anything.
Problem is, a couple of hours later when i went in to check my mail. A virus confronted ME right at startup screen. Would not let me do anything but turn of my computer.
I said to myself, "tis alright, i just delete it in safe mode"... Well guess what? It did the same thing in safe mode. And as i said, it wont let me do anything, not even open a task manager.
So i need big help.
Here's how the window looks like. I'm pretty sure that's the virus itself, disguised as "antivirus".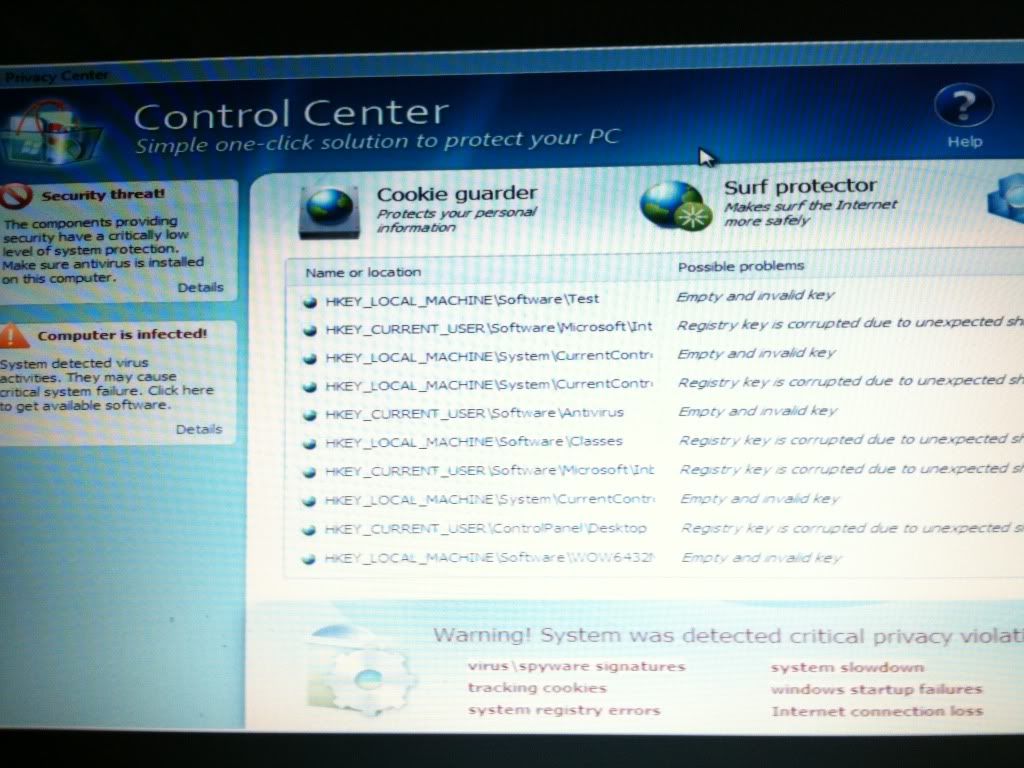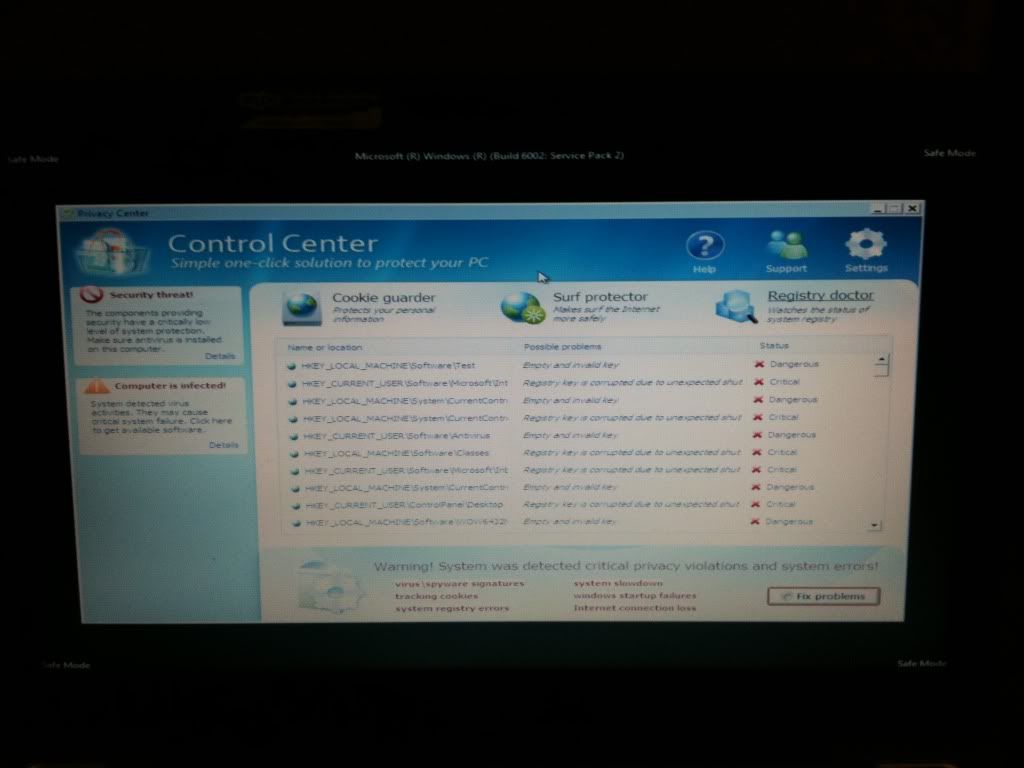 Pics taken while the laptop is in safe mode.
P.S: I had no antivirus on my laptop. Didn't bother to need one since i only check my mail once in a while. Until, of course, my nephew came over...
Thank you in advance!
Edited by Orange Blossom, 15 August 2010 - 07:39 PM.
Move to AII from Vista. ~ OB