Hey guys,
I have a problem which I hope you all can help me with.
I have a samsung n120 and I just upgraded to Windows 7. I installed it on my C drive. My computer came with a C and a D drive. After installation. I can't find my D drive which is really frustrating since before the upgrade I transferred all my stuff to the D drive.
Anyone know how I can get it back?
Thanks in advance!
Here's a screenshot of Disk Management (If you notice, the total size of my HDD (Disk 0) is 149.01 GB and then it is divided into 3: 6.01 GB Unnamed Partition, 71.04 GB C drive, and an unnamed 72.01 GB drive. This last one is the one that I'm trying to get back):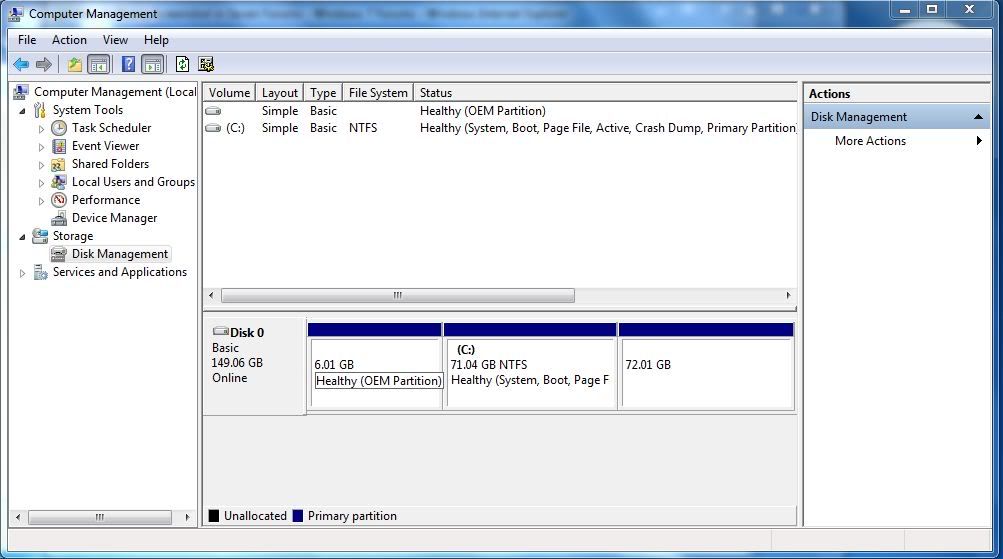 Here's a screenshot of MY Computer, as you can see, it only shows C drive.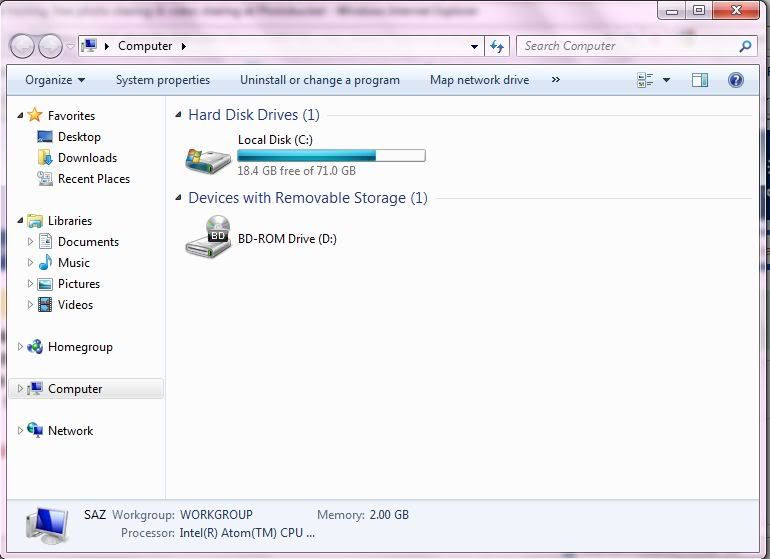 I tried to name the drive through disk management, but the got the following error (even after reboot):
Also, ever since I intsalled Windows 7, my computer has been running VERY slow.
I'd appreciate all the help possible please. I'm a medical student and all my notes are on that drive!