I have a LAN with a desktop and a router/modem installed. I use Windows 7. I also have a laptop, that previously had Windows XP. Previously eveything was part of my network (not homegroup), both printers worked from the desktop and I could print from my laptop basically via the router and my desktop. I also used Synctoy to backup data from my laptop to my desktop. I live in Johannesburg, our head office is in Cape Town.
Our laptops were updated in Cape Town last week and also has Windows 7, but I suppose, was set up with all administrative "blocks" in Cape Town.
So currently:
I can "see" each computer on the other one
I can print with the laptop and desktop
But, I cannot access the laptop from the desktop
If I click on the icon of the laptop on the desktop, it states that I do not have admin privilege to do so. I cannot install Synctoy.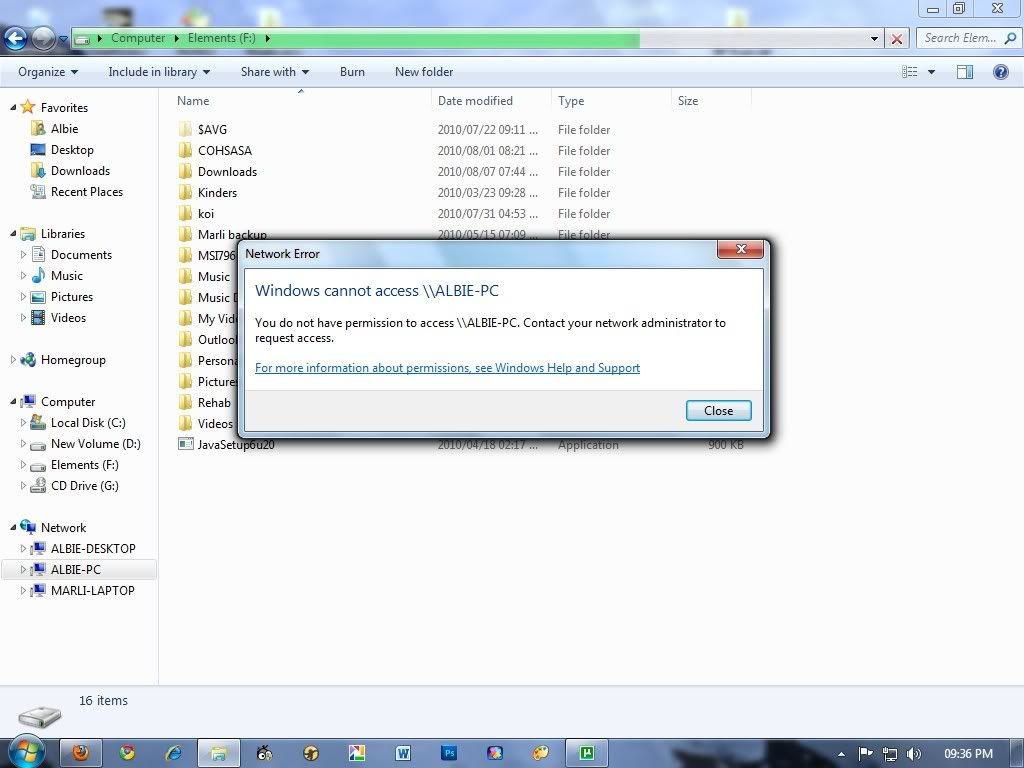 I tried the following on the laptop, to try and bypass this "block" as I want to back up over weekends- the office personnel can do that directly to the server, but my files/ presentations are often too big.
Control Panel- Admin Tools-Computer Mx-Storage-Disk Mx-R click on dive-Prperties-Security-Clicked "Everyone user"-unclicked Admin- Allow-Full control- but still unable to access the laptop.
Even if I can create a seperate user on the laptop, it will help.
Any advice?
Albie
Edited by avz10, 09 August 2010 - 07:29 AM.