ok i have the black internet virus, ive seen alot of threads of people having the exact same problem as me.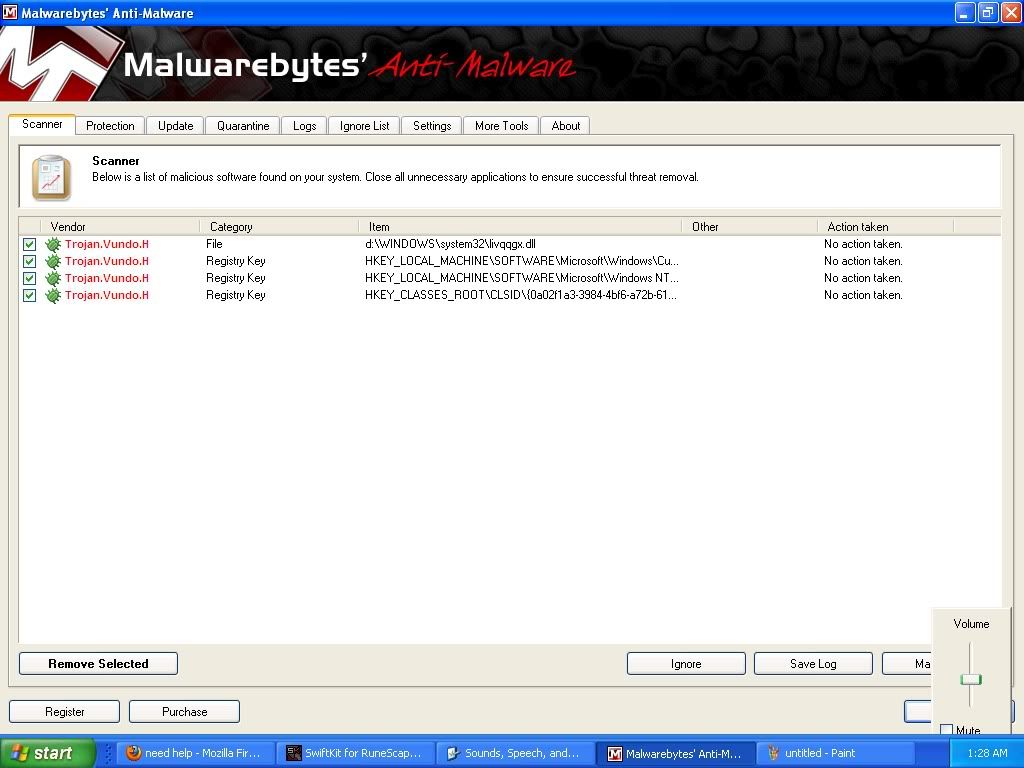 those 4 viruses wont go away and i cant manually delete them. my problem is the "wave" on volume control keeps going down and i have to turn it back up for sound to work its very annoying; and sometimes "wave" doesnt even move at all but i just have to touch it and sound works again.., and i have ads from IE popup sometimes and i use firefox, and i have voice ads saying "congratulations u won" and sometimes i hear some music.
ive tried going safe mode and deleting the viruses it still doesnt work so what should i do?
also no idea how i got this virus i was talking on ventrilo and my sound just stopped working.. this happened like 2 days ago and i found out why it stopped working yesterday i think.. because of the wave problem :/
oh and also i hear alot of page clicking for no reason
oh yea OS is windows xp
REFER TO MY LAST POST FOR AN UPDATE I NEED HELP BAD
Edited by Dylanj5333, 14 July 2010 - 12:49 AM.