Howdy,
I started having trouble yesterday with the Google spell check feature in Google tool bar.
When I tried to use spell check a window popped up and said it could not connect to Google spell check servers.
(Screen Shot below)
I removed the Google tool bar and then reinstalled it. I am having the same problem.
I tried using Google search for an answer and saw where others were having the same problem however I did not see any answer to correct the problem.
Here is a screen shot showing the window I get when I try to use Google spell check.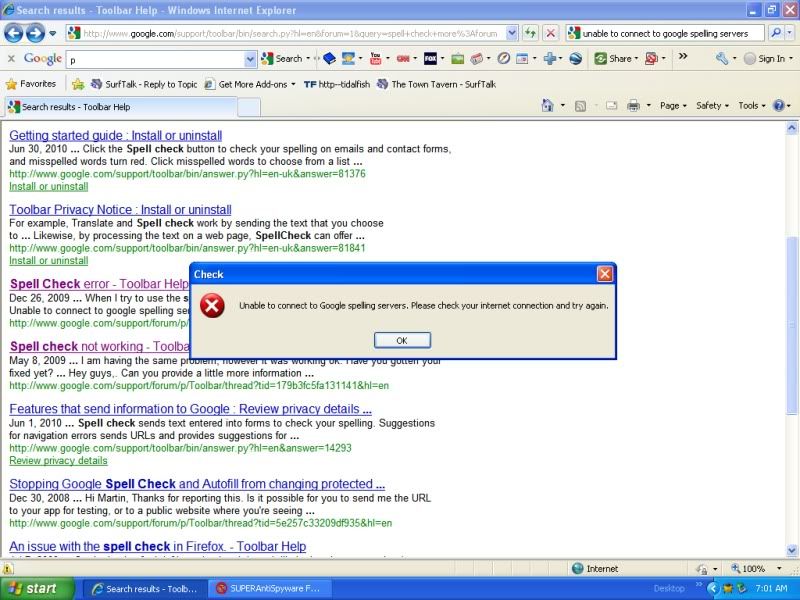 Any help with this would be appreciated.
Thanks,
Dennis
XP Home, IE-8, SP-3