I don't download things unless I know what they are, my recent downloads are only World of Warcraft Add-ons from Curse gaming. Last night around midnight my friend calls and wakes me up telling me he thinks my account is being 'hacked'. So I immediately jump onto WoW, finding my character stripped of all worldly possessions (not much, I play casually with friends from work). Moments later I'm booted offline, so I rush to the account page and change my password. Trying to log in again shows that my account has been temporarily banned for spam.
ZzzZ That was all before 12:30am today.
I've since spent the last several hours running various scans, (and sleeping). I am currently running Windows 7 Professional, installed and running before this incident 'Microsoft Security Essentials', I've since installed and ran the following: "Malware Bytes", "KL-Detector", "Trend Micro's online Housecall Scan", as well as "hijackthis". I've had no success in finding the security breach.
Any help would be appreciated, please let me know what you need from me.
When I try and generate a log with hijackthis, it opens up notepad but doesn't do anything.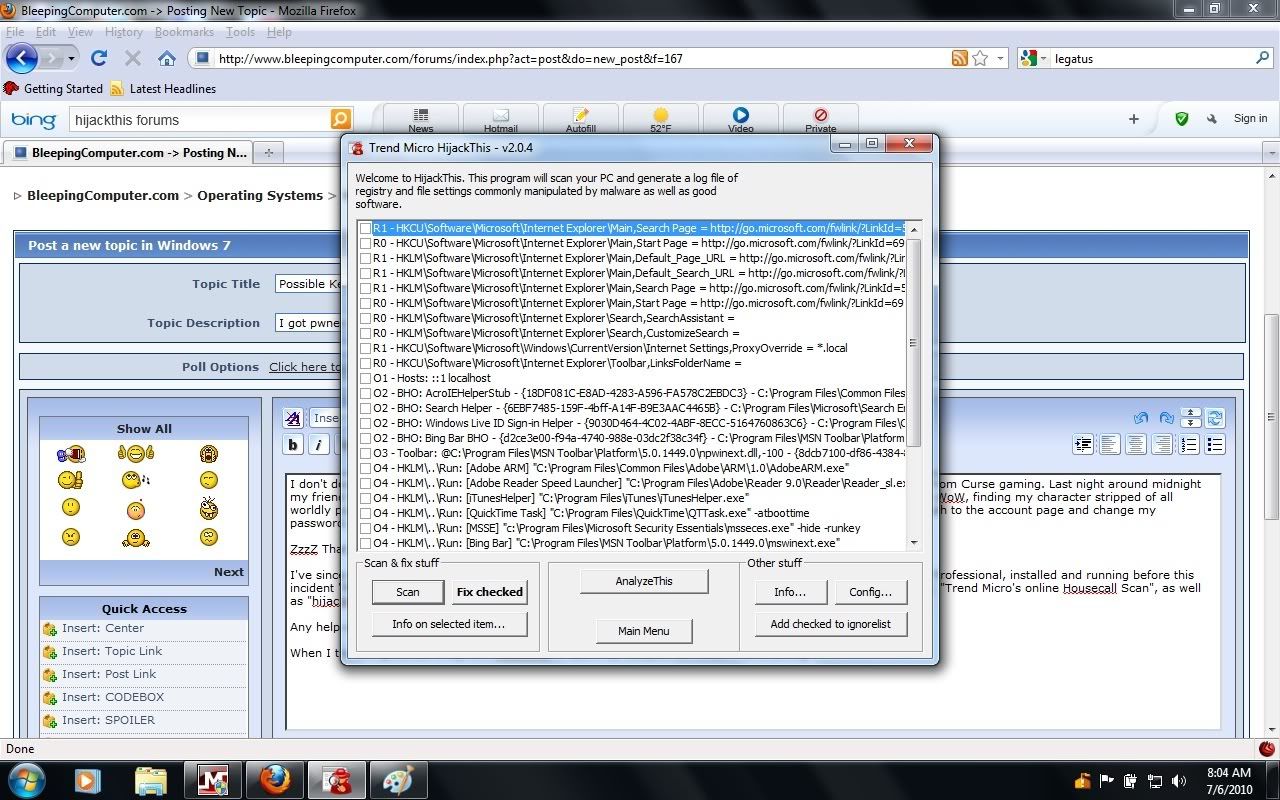 http://i19.photobucket.com/albums/b197/swmtrunks/2.png
Edited by hamluis, 06 July 2010 - 04:40 PM.
Moved from XP to Am I Infected ~ Hamluis.