If you're like me, you read a lot of articles online. Also, if you're like me, you hate the annoying and distracting layouts that 99.9% of websites have these days. See, for example, this page: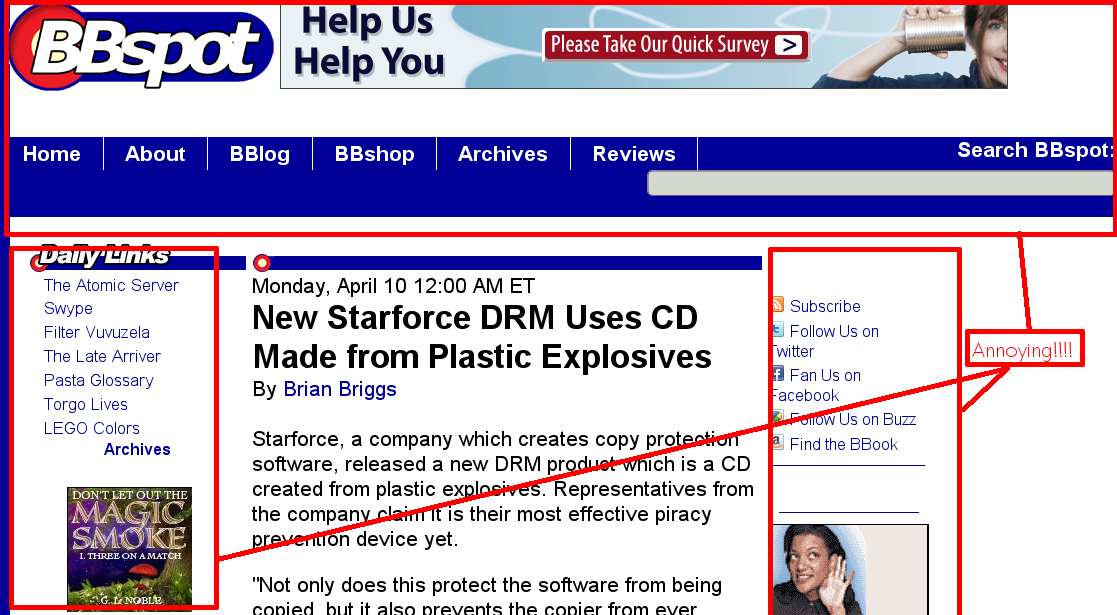 Ick.
I use a little bookmarklet called
Readability
to turn that monstrosity up there into this reading pleasure in one click: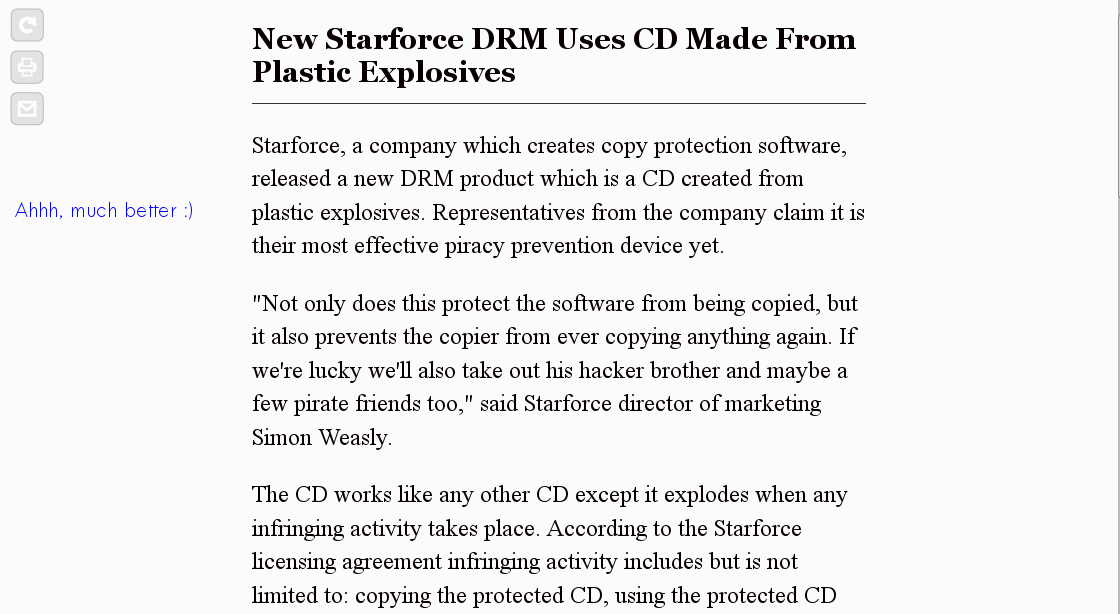 Readability is cross platform and cross browser compatible.