Hi!
My work computer is in trouble! Oh no! I took some screenshots to help describe the problem/s.
My Microsoft Security Essentials pops up with the results of it's scan, and after I tell it to do it's thing, it either looks like this: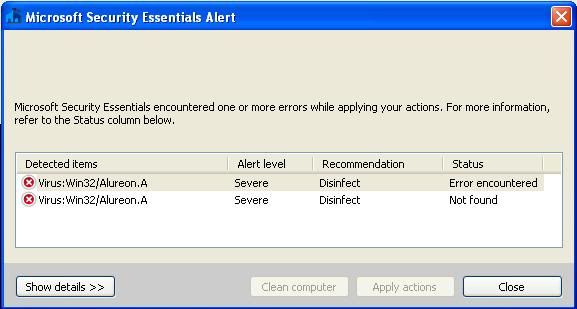 or this: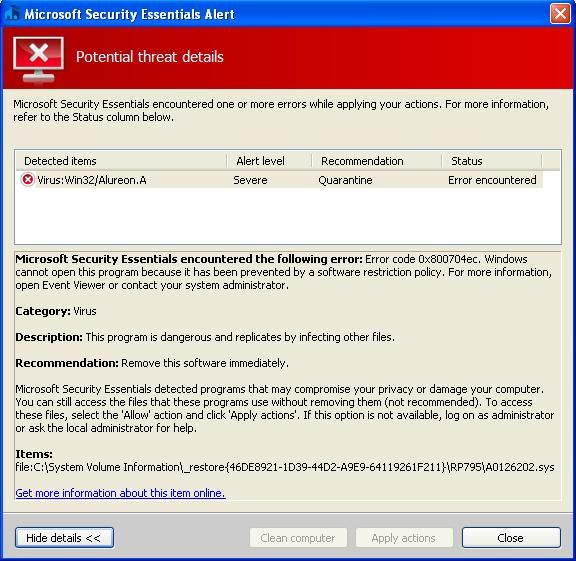 Also, Avira is popping up every minute with this: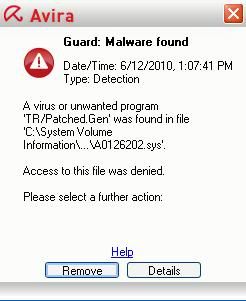 Yipes, any pointers would be appreciated!