So here's the thing: this thing belonged to my dad. The MB got fried and he used that as an excuse to get himself a new 'puter. I liberated the Thermaltake from him. I'm going to be doing this pretty much by myself with some limited help from my dad in case I get stuck somewhere. As you can tell via the pics, this thing has been gutted: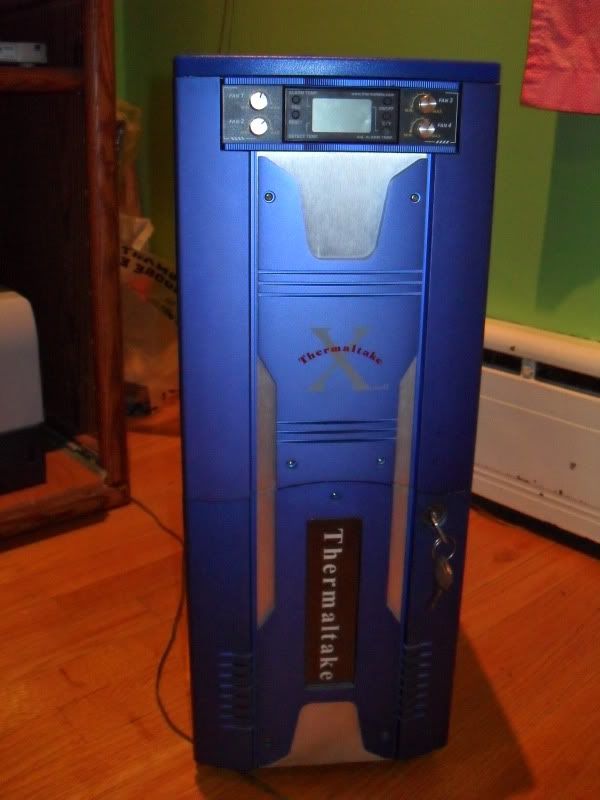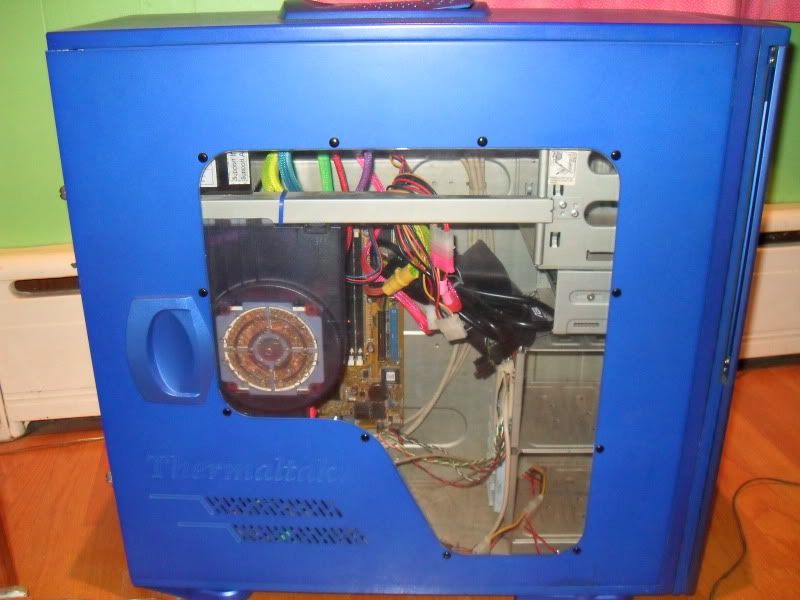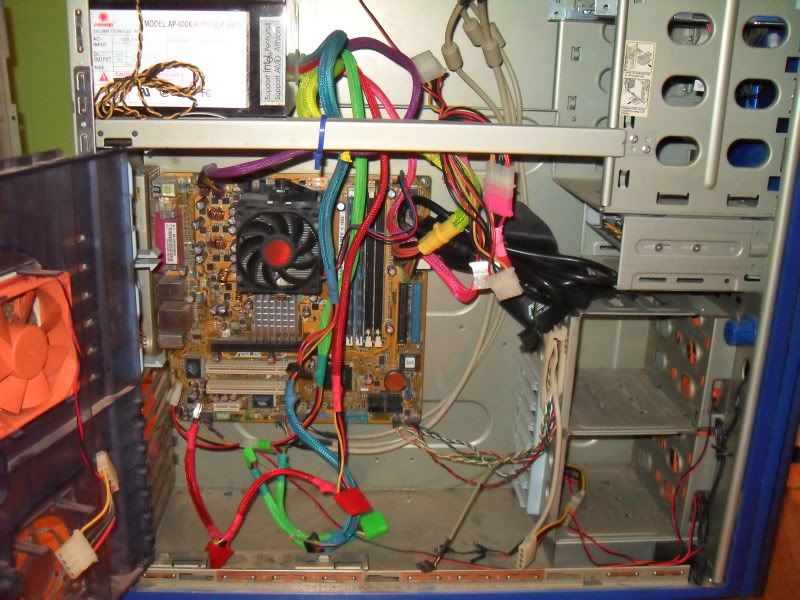 My goal is to make it a pretty powerful machine. It will not be primarily used for gaming, but there will be some of that (I have zero overclocking experience). Here's the hardware I've selected thus far:
CPU
(purchased):
Intel® Core i7 920 2.66GHz
- comes w/ heatsink & fan. got it the other day. It's gorgeous!
MB
(unpurchased):
ASUS P6T LGA 1366
RAM
(unpurchased):
Crucial 6GB
Any thoughts on the above is much appreciated. The following is what I'm still having trouble with deciding, mostly because of cost (as you can see, I'm splurging on the above...). I want to see if anyone has a better suggestion for me that's a little nicer to my wallet but still a good match for my other hardware.
Video Card
: Was thinking about NVIDIA GeForceGTX 480 but a decent price for this thing is hard to find. I have a spare vid card that's not too old lying around that I can use until I decide this. Ideas?
PSU
: All I know is that I want a 1000w PSU. 750w is my minimum. If anyone thinks I can get away with something else, let me know. Antec and Thermaltake are really expensive. PSU's important, I know, but I was hoping to save some money here so I need a recommendation for another manufacturer because I'm not familiar with anything but Antec & Thermaltake PSU's.
HDD's
: I'm thinking two 1TB's since I'm not looking to make this into an extreme gaming machine yet. I need feedback on who's a reliable manufacturer for a good price
Cooling Fans
: I need to replace 3 of the 7. Dimensions of the fans must be: 80x80x25mm. I've gotten a lot of conflicting advice but Corsair seems to be the favorite. What say you?
That about covers it. I DON'T need a DVD-RW. My current PC has 2 that are a few months old. I'm going to swap out 1 of them because I really don't need 2 of them on one PC.I am planning on keeping my current PC but I'm still not sure if I'm going to set up a dual monitor system or not. I'm either going to hook both of them up to a KVM switch or buy another monitor. Let me know if you think I should. I'm planning on running W7 on the new one (yes I have tried it, have it on my laptop). Not sure if I should do 32-bit or 64-bit so I want to know what you would run if you were building this PC.
Thanks in advance!