I logged on to my computer this morning and found some thing weird. I have owned my computer for at least 5 years now. and have never seen such a thing. I'm also running returnil which works by restarting if anything gets in my computer it is supposed to be gone as soon as I restart it.
local disk with a red question mark on it . what is this thing ?? why is it on my computer ?? really what the hec is this thing
first picture is of it . I circled it with a green circle..........second is a picture when i clicked on it a message popped up.......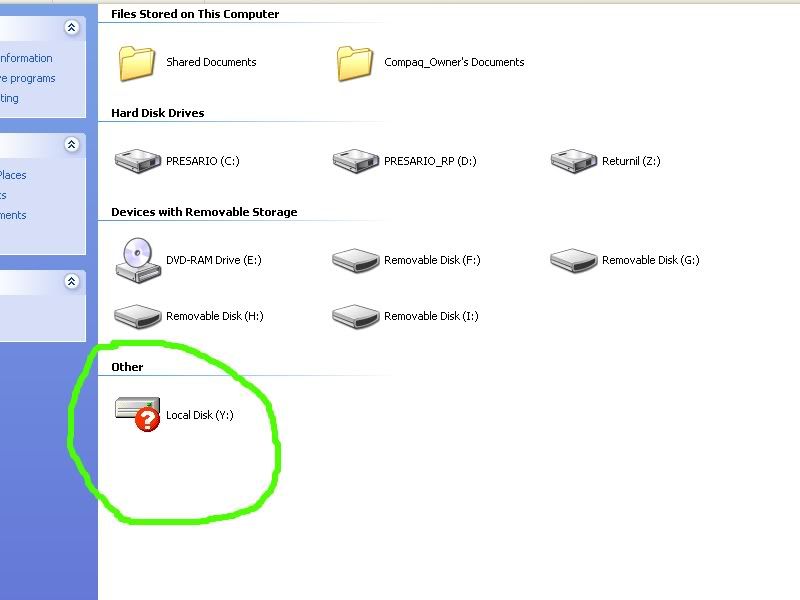 Edited by gonefishin, 18 May 2010 - 07:37 AM.