Hi. I am running widows 7 on a gateway computer. Processor is an AMD Phenom 9500 Quad-core. 2.20 ghz.
I have 2.87 gigs of usable memory. It is a 32 bit operating system.
Everytime I try to empty the recycling bin, I get this error message. I have researched for solutions but have not found any. Can you please help me find out a solution to it?
Enclosed please find a picture of the error message...
Thanks!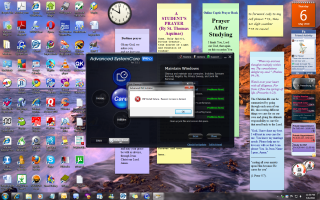 Edited by godsdragon, 06 May 2010 - 11:26 PM.