Hi, I'm new here, so a short introduction:
My name is Kenneth; 24 years old, Master student biology; no knowledge on computers :D
Since three days I have these windows from my Avira virusscan that keeps popping up. The number always changes (e.g. m.217.tmp; m.218.tmp; m.23E.tmp; etc)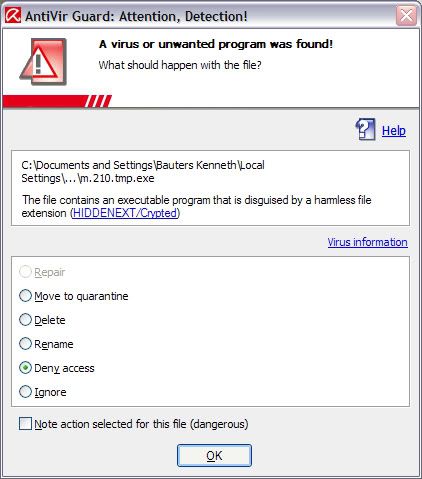 for this one I followed instructions I found here (ATFcleaner; Sysclean; safemodus; new restore point) but it didn't help. It was good for like 2 hours and then it was back
Since yesterdag another one keeps popping up (this every second when you click it away); here the directory always changes (MicrosoftApplication.exe; Quicktimeinstaller.exe; MsAddnDrLibrary.exe; CMYblu.exe; etc)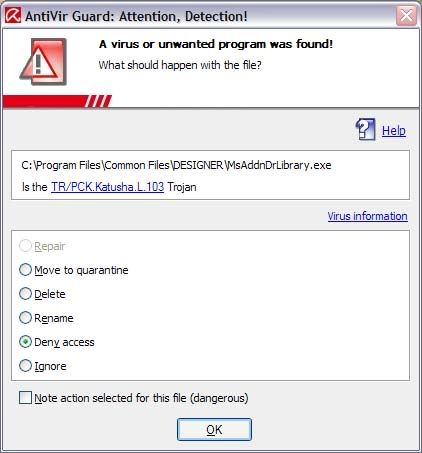 I tried to scan with Avira, Malawarebytes, Spyhunter... and probably some others...
It all started with an infection of Security Desktop 2010 (if i remember the name correctly). This I removed following the protocol I found on this website.
I hope someone can guide me towards an solution... I have a really important deadline this week and at moment it is really hard to use my computer because of these constant warnings
Any help will be greatly appreciated!
thanks,
Kenneth