Since yesterday, Word and PP does not want to start.
I thought it might be a virus again! The laptop is an HP with Intel Core Duo CPU, 1 GB RAM, 1.4 MHz with Windows XP SP2. This is a company laptop.
This is what happen if I try to open Word and Powerpoint.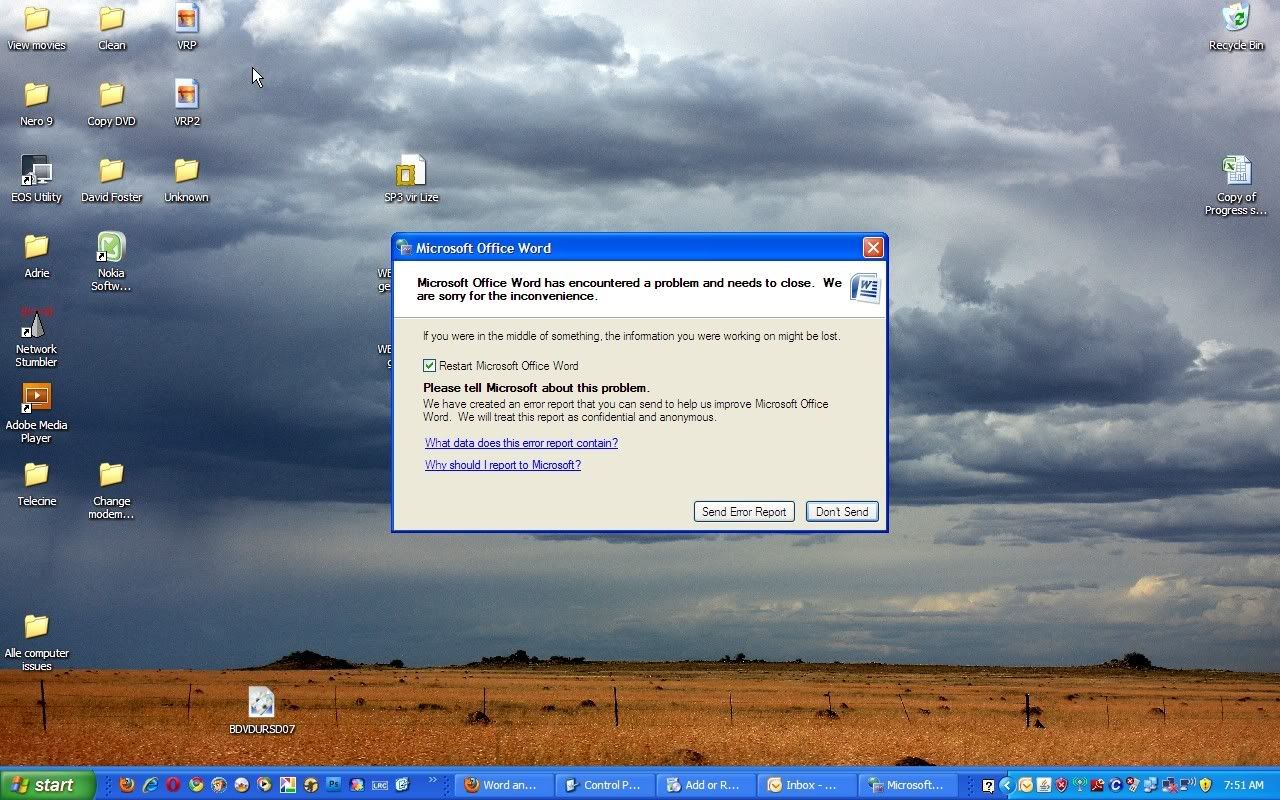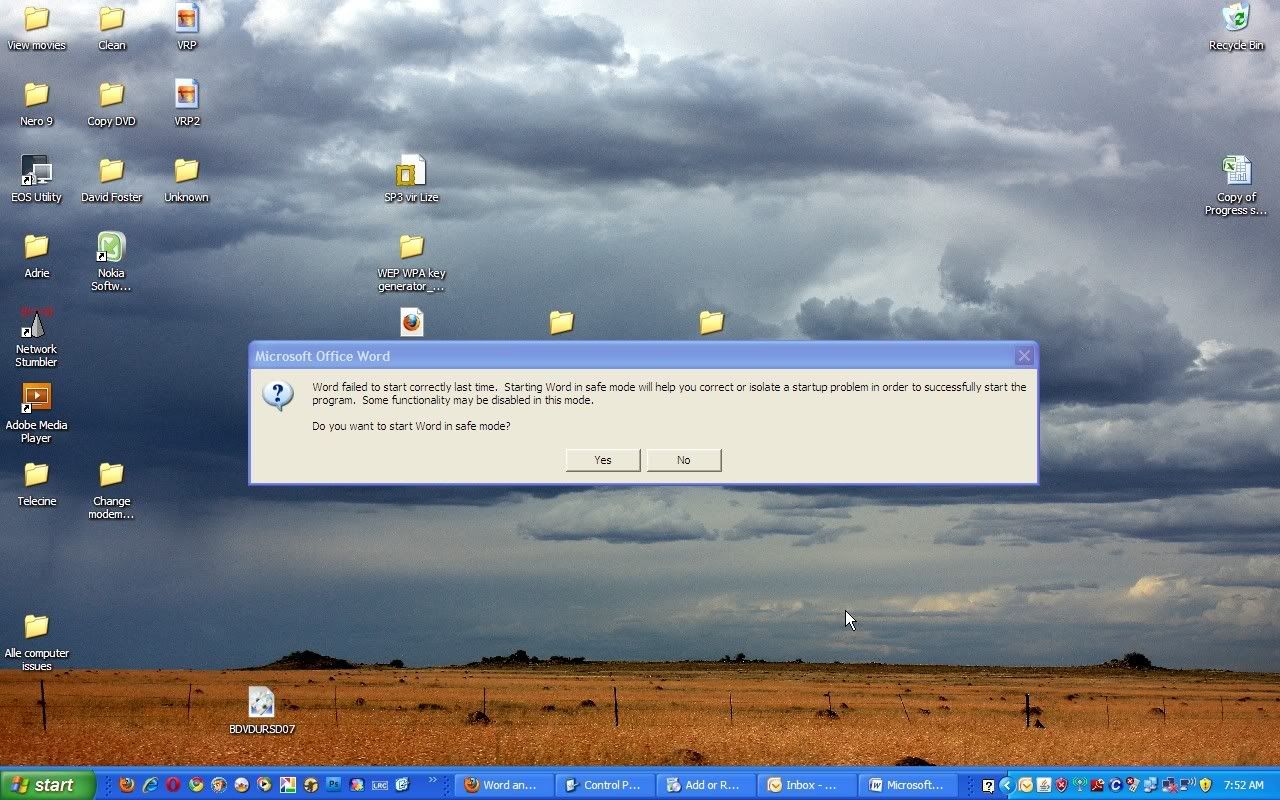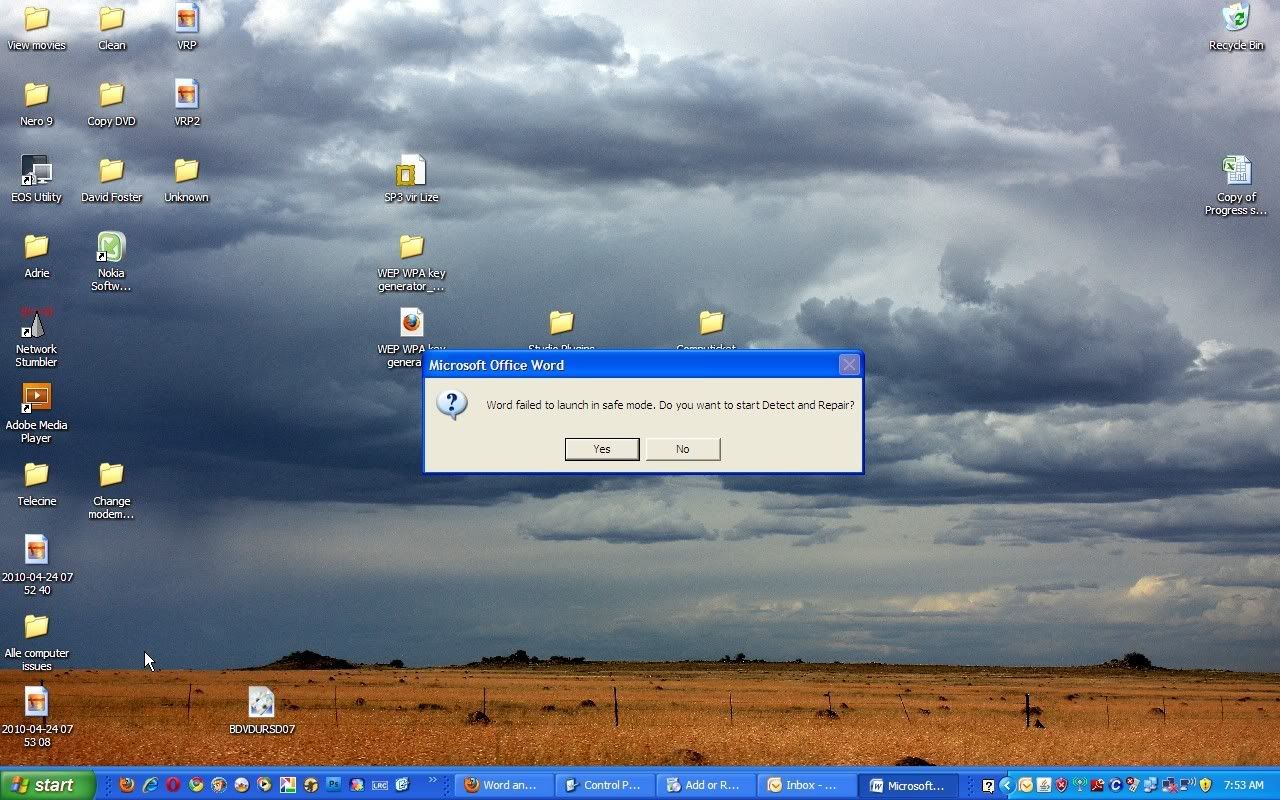 Excel and Outlook opens as usual.
With regards to protection: I have AVG that is always activated, ran a Malware Anti Malware scan, busy with a Kaspersky on-line scan. It does not look like a virus.
I have uninstalled/ re-installed Office 2007 twice and also ran the CD in repair mode. Still the same.
I need help please!
Edited by avz10, 24 April 2010 - 01:24 AM.