Hi
i have covered it already for my external HDD, but wondering about it for my notebook now!
Does a Factory restore ensures a permanent deletion of the files on the partition?
if not, can i use diskwipe to do a 3-pass overwrite on the operating sys partition and then from bios run the factory image for a fresh install of win?
i think i have a hidden partition on it, apart from the sys-partition © , which has the factory imagei suppose!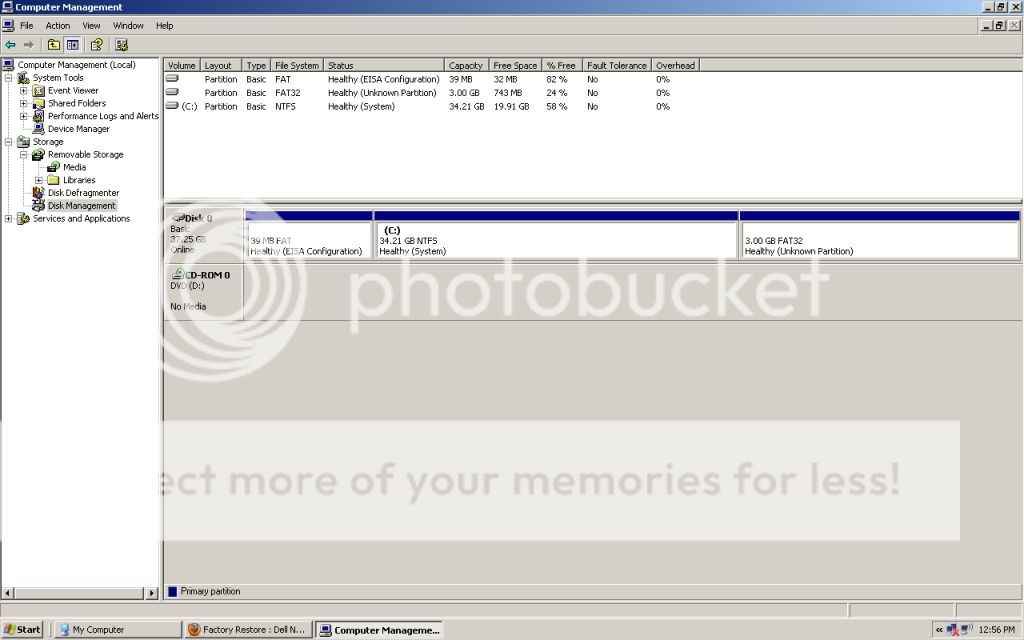 the normal 34.21gb that is ''C'', system drive
and rest of the 2 are probably hidden ; FAT = 39mb and FAT32 = 3 GB
probably the 3gb ones is the hidden one cus i cant c it in my computer, and it has the factory image,
So wats the best way to do the whole thing?
1; backup imp files
2; diskwipe the C drive with 3 passes 34.21 GB one (running Diskwipe from the desktop Or if i have to run it from DOS , please let me know how to)
3; then run the factory image thru bios (command for me is Cntrl+F11)
is the above correct? plz advise
thanks
thanks
*i just got one partition