I need some help because Vista Security Center pops up everytime I log onto my account. It starts telling me my Firewall and Malware protection are off. Everytime I try to turn it on it asks for a registration key. This happens only on one account - mine. This is what pops-up the moment I log on: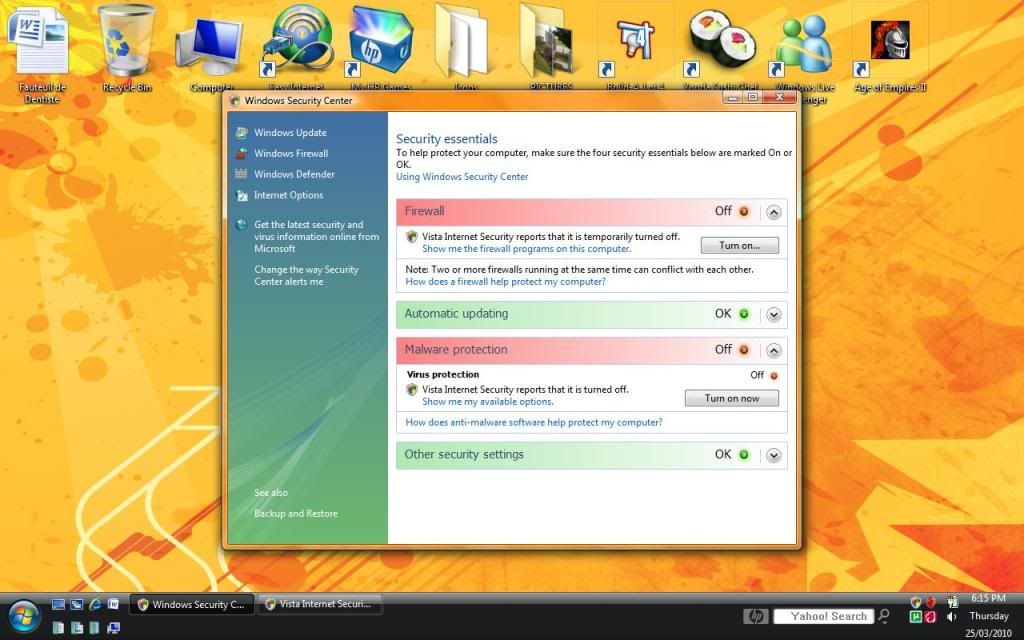 I tried clicking, "Change the way Security Center alerts me" on that but I get redirected to the Configuration page that won't let me do anything: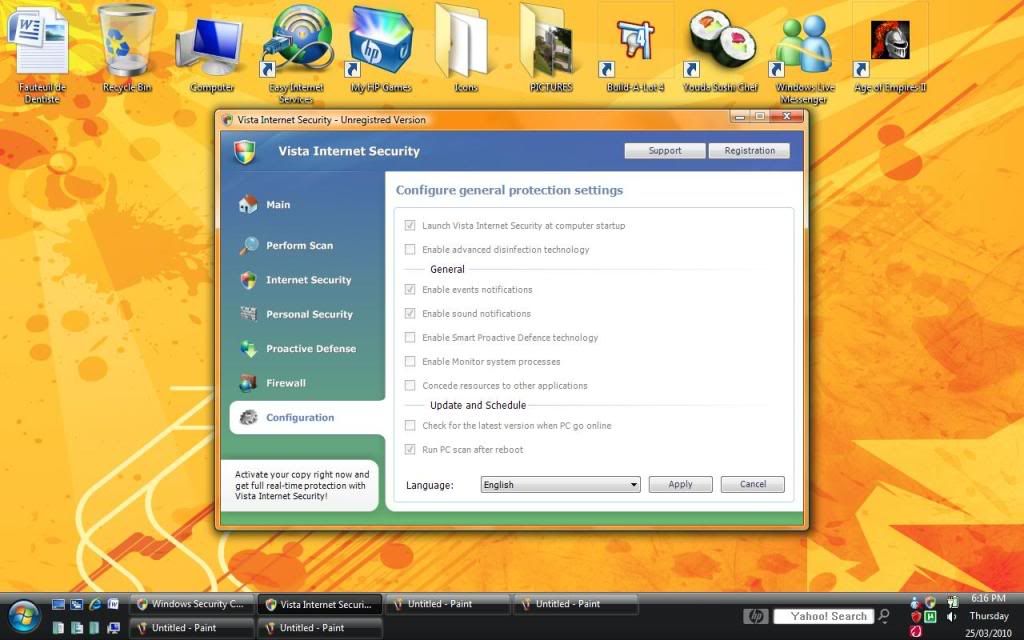 The moment I log on it starts running a scan and tells me that I have 26 infections on my computer. I know for a fact that I don't, (at least on my account), because I ran a scan with Rogers Online Protection. Little bubbles from the Vista Center are telling me my system is being hijacked or there's some malware problem. This is what pops-up constantly: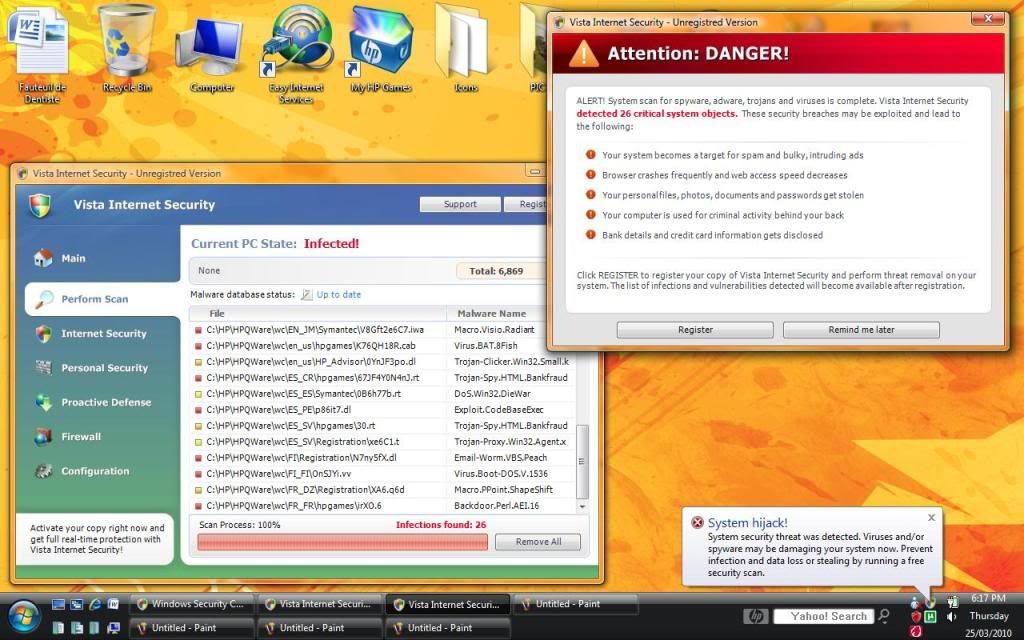 Are these warnings fake? Please help me get rid of them!!!!!
I need some help and it would be GREATLY appreciated.
Edited by elise025, 26 March 2010 - 04:01 PM.
Moved from Windows 7 forum to Am I Infected forum ~ Elise