Hi,
My google searches have suddenly started being hijacked. In firefox a new tab is always opened when I click on a search result link. I am then always re-directed somewhere else.
If I am using IE instead then when I click on a google search result it opens in a new window and is also redirected somewhere else.
Please help, this has got highly irritating now.
This has happened twice to google searchs in firefox as well.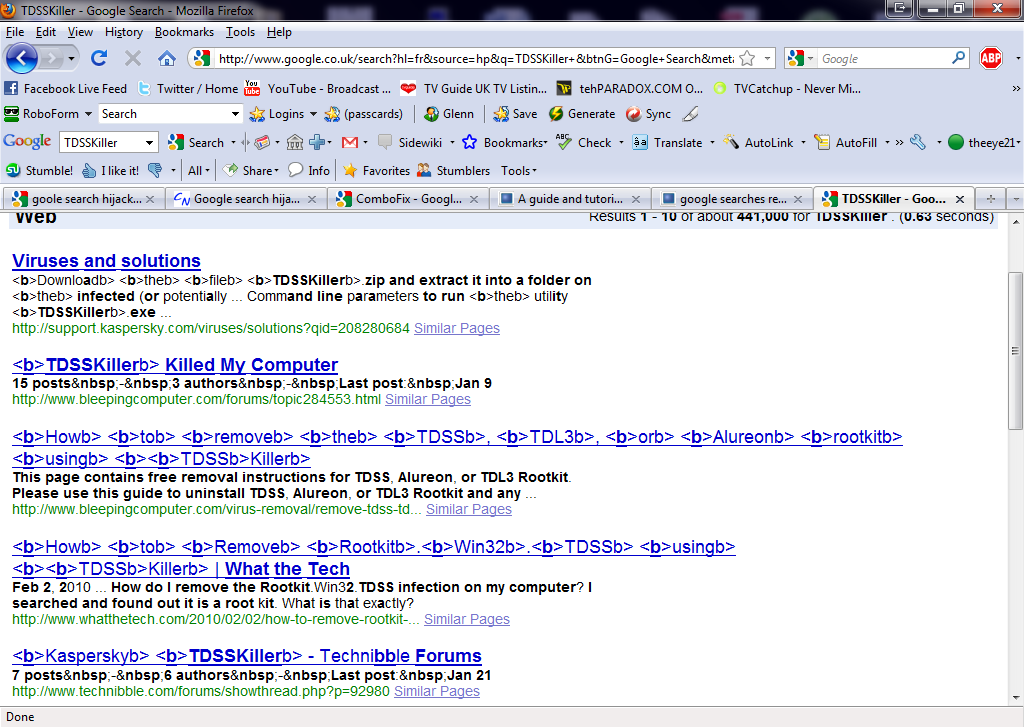 Kind Regards, Glenn
Edited by gh256, 23 March 2010 - 06:34 AM.