Windows Vista Home Premium
Processor: Duo 2.33 GHz
RAM: 2 GB
32-bit
Greetings! About a week or 2 ago a virus infected my computer. It hijacked any search engines on my internet browsers' (IE 7 and FF) redirecting any searches to a 3rd party search website. I went through several virus and malware checkers and was able to restore my browsers. They currently work, and I assumed the virus was removed.
However, I have noticed since my Physical Memory is still running high, and has caused notable slowdown in applications where memory problems hadn't existed before. When the virus hit, physical memory was sitting at approx 1.5-1.75 GB, crushing my cpu. After running various antivar software, I was able to reduce the usage to approx. 1 GB with no other apps running. Still high, but improved.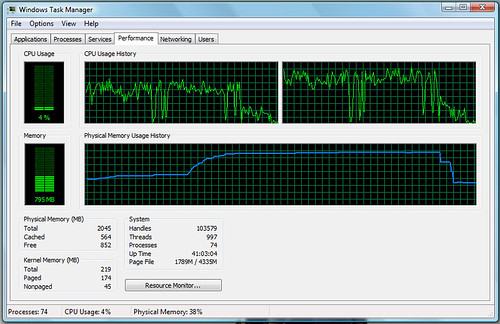 Other than the High phys memory, I've not noticed any other problems.
I've run AVG, Avira, and Avast! -- I currently only have Avast! installed on my machine
I've run Ad-Aware, Malware Bytes, and Spyware Terminator
I've tried to go through all my startup processes and so far haven't found anything that raised huge red flags.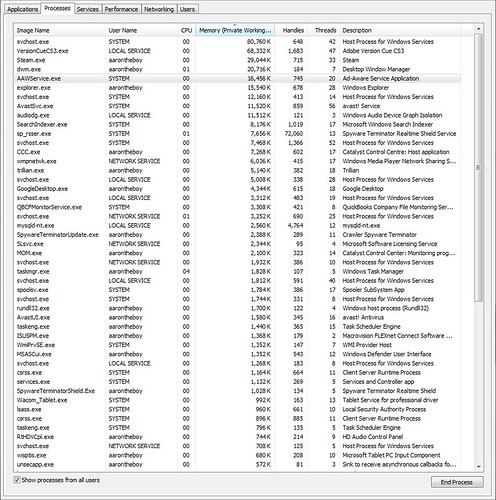 I'm hoping someone can help me start looking in a new direction. I consider myself average with my computer skills. I've done most of the easier steps, but definitely need some help with the next steps. Thanks for any help with this!
Aaron